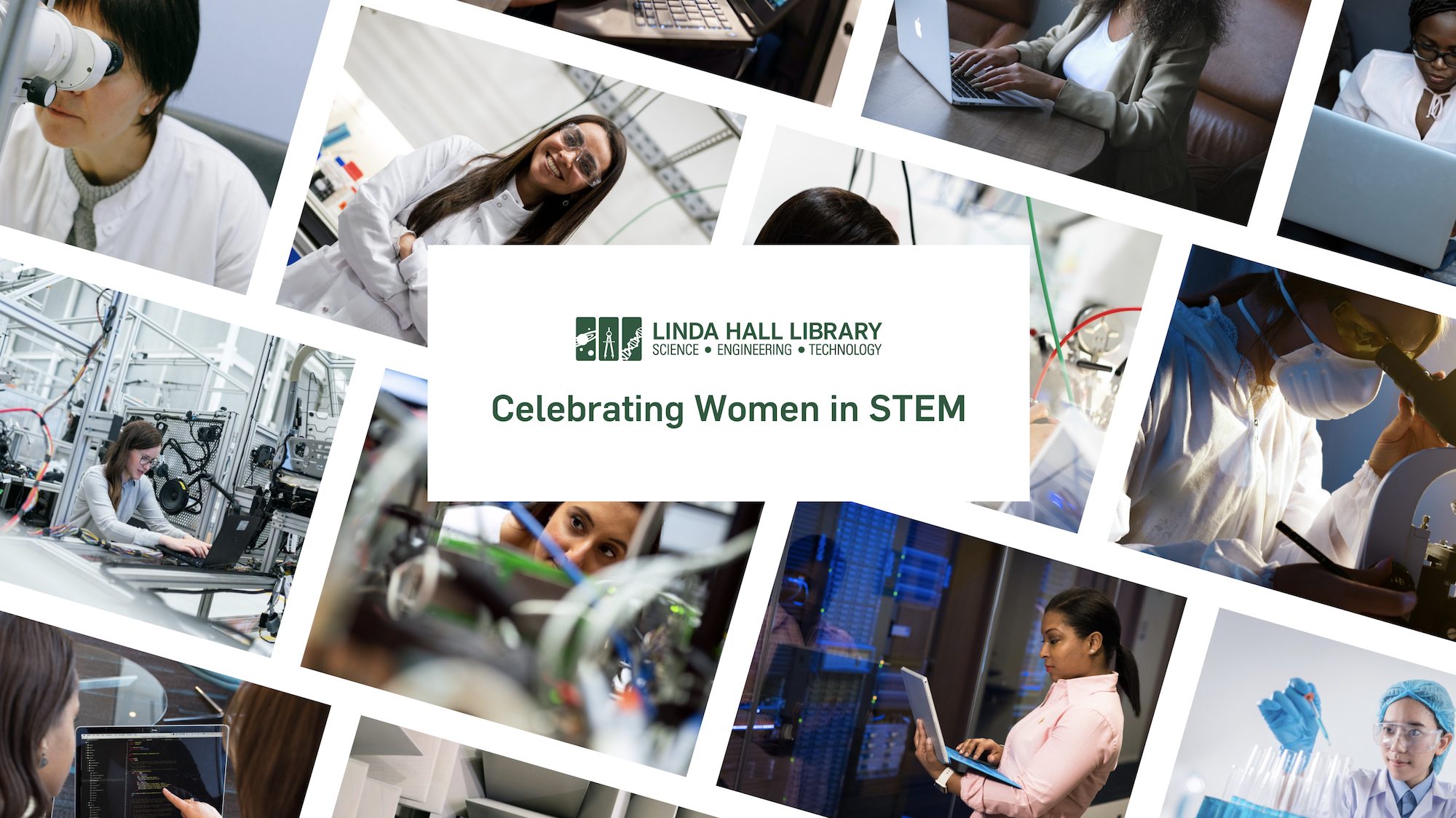 Celebrating Women in STEM
In honor of Women's History Month, check out some on-demand Linda Hall Library lectures featuring prominent women in STEM.
A Shot in the Arm: What You Need to Know about the COVID Vaccines
With two vaccines approved for emergency use in the U.S., the next major hurdle in the fight against the pandemic will be getting people immunized. In the U.S. alone, distributing vaccines to over 300 million people will present an unprecedented logistical challenge. The accelerated pace of vaccines development has also given rise to many questions and unease among the public.
Moderator Alex Knapp, Senior Editor of Healthcare and Science at Forbes, leads a discussion with Dr. Kelly Moore about COVID-19 vaccines, including their safety, effectiveness, and distribution process.
From Drones to Flying Cars: New Frontiers in Human-Technology Interaction
This talk will discuss how artificial intelligence (AI) is changing transportation systems, including drones, driverless cars, and flying cars. Where and why humans will be needed as operators and supervisors in these systems will be illustrated, as well as how you can know if your job will one day be threatened by AI and robots.
Death, Forensic Science and Reuniting Families
Lori Baker is an associate professor of anthropology at Baylor University, specializing in molecular and forensic analysis of skeletal remains. She is the Founder and Executive Director of the International Consortium for Forensic Identification, Reuniting Families Project. She also works internationally on the recovery and identification of remains of victims of human rights violations and assisted in the establishment of Mexico's Missing Nationals Abroad database. Dr. Baker has been an invited speaker in many national and international venues such as at the Peace Palace in The Hague as part of the International Commission on Missing Persons Conference and Amnesty International. She has performed forensic DNA analysis of over 350 skeletal cases from 2003 to 2012 of missing persons for the U.S., Mexico, Dominican Republic, Guatemala, Peru, and Honduras, resulting in the identification of over 70 individuals.
Return to the Moon and on to Mars
NASA is going back to the Moon and on to Mars for long-term human exploration and utilization. Alicia Dwyer Cianciolo, an aerospace engineer at NASA Langley Research Center, will discuss how recent work at NASA to develop human landers at Mars is influencing new lunar lander vehicle designs. The goal is to develop and utilize technologies that will increase sustainability and lower costs on future missions.
The Linda Hall Library is one of the world's foremost independent research libraries devoted to science, engineering, and technology. Through the Library's collections, programming, and strategic partnerships, the Linda Hall Library brings science to life in new and relevant ways to help others better understand the world in which they live. A nonprofit, privately funded institution, the Library is open to the public free of charge.
Since 1946, scholars, students, researchers, academic institutions and businesses throughout the Kansas City region, across the nation and around the world have used the Linda Hall Library's collections to learn, investigate, invent, explore, and increase knowledge. Thousands of people of all ages attend the Library's public programs each year to expand their awareness and understanding of science and technology.