Representation in Tech Across Race & Gender
From recruiting and retaining talent to fostering innovation and delivering strong financial performances, cultivating a representative work environment leads to a myriad of benefits.
When it comes to diversifying the Kansas City tech workforce, we unfortunately have not seen much measurable progress in the last year. There has also been little change at the state and national levels, with Kansas, Missouri and Kansas City once again falling into the third out of four quadrants for CompTIA's Diversity Index Quartile. Though progress is slow, we must focus on opportunities today that can directly lead to the inclusive workforce of tomorrow. That's why at the start of 2021, KC Tech Council launched Apprenti KC, part of a nationally recognized apprenticeship program focused on diversity and equity in tech.
Source: CompTIA Cyberstates 2021 & CompTIA Cyberstates 2022
*This information represents a portion of KC Tech Specs v5. To view the full report, use the button below.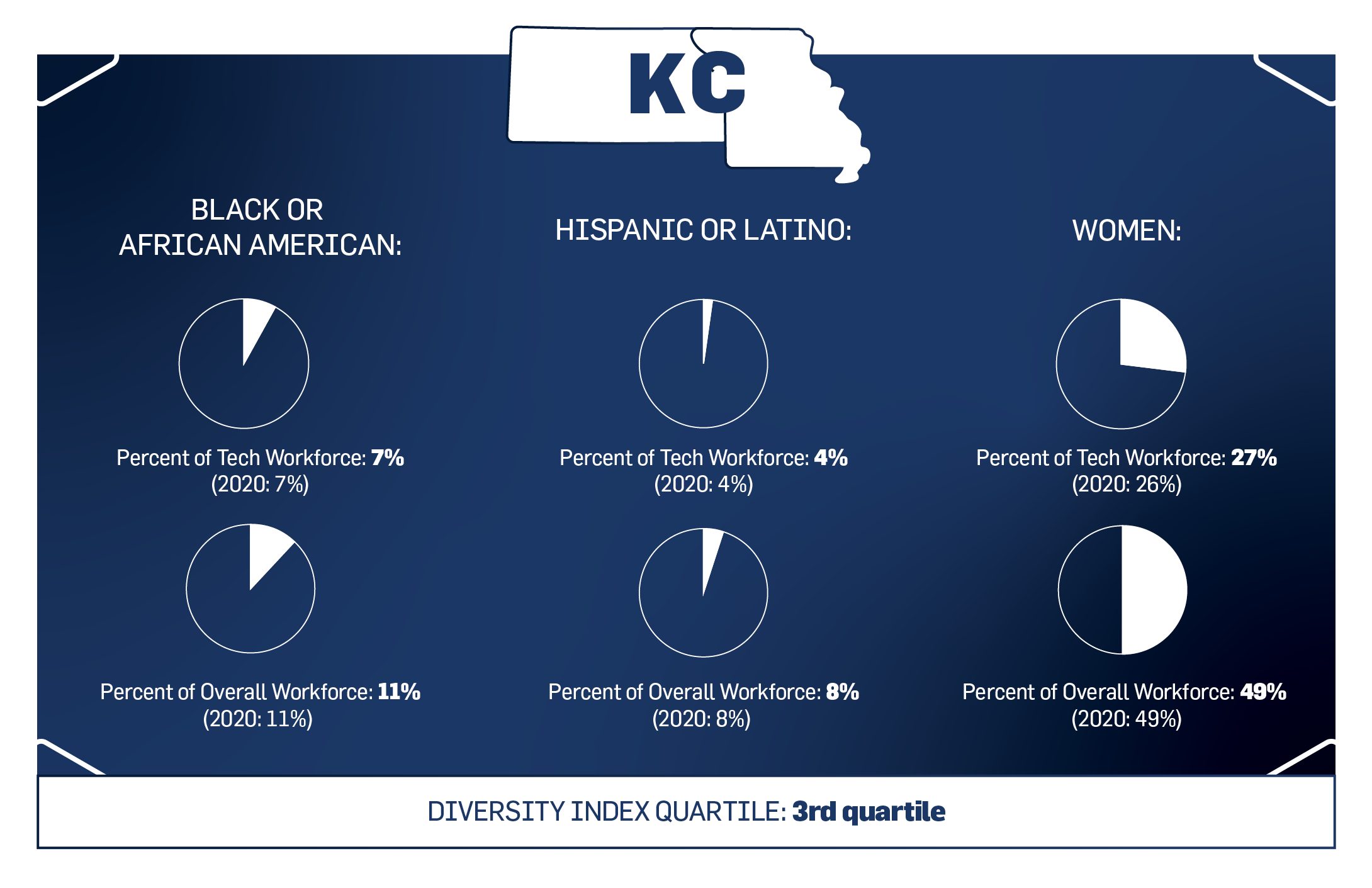 The Diversity Index weighs two key facets of race and ethnicity within the workforce: quantity and distribution, and reflects it in a single metric.