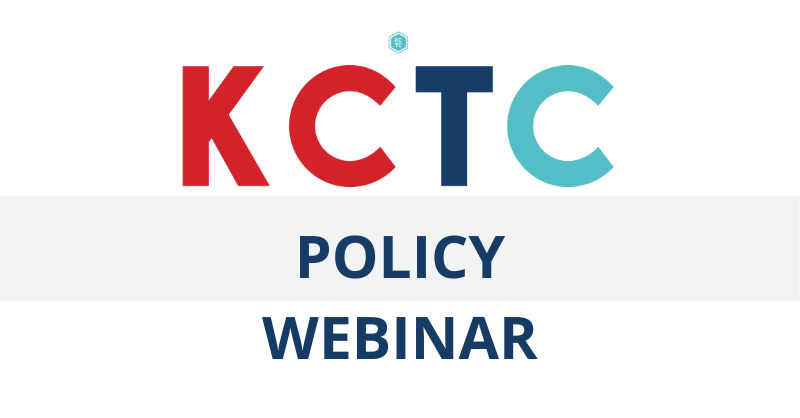 Tune in to hear from KCTC's policy team on the latest developments in tech legislation. During this quick 30-minute session, you will hear from Polsinelli Shareholders and KC Tech Council's lobbyists Susan Henderson Moore and Rodney Gray, as well as our Policy Chair and Garmin Associate General Counsel Josh Maxfield.
Listen as these policy experts give an inside look at what's happening in Jeff City and how it will impact the technology industry in Kansas City and beyond.
Speaker Information:
Susan Henderson Moore
Being an advocate for clients is what Susan Henderson Moore enjoys most about her chosen profession. Susan represents clients with a variety of public policy interests, including the areas of health care and insurance, financial services, economic development, and transportation. She works with Missouri legislators and executive branch officials to achieve positive public policy results for those clients. They rely on her to provide quality legal counsel and strong strategic advice on complex issues. With 10 years of public policy experience, Susan has the critical skills necessary to deliver public policy results for clients. She has experience:
Advising clients on policy agenda development.
Drafting legislative and administrative law proposals.
Providing strategic advice on issues involving challenging political dynamics.
Maneuvering clients though government procedures and administration.
Researching substantive statutory, constitutional and legislative issues.
Prior to joining Polsinelli, Susan served as an attorney and assistant director for the Missouri Senate Division of Research for seven years. In this non-partisan position, she advised and drafted legislation for all 34 senators of both political parties. She drafted hundreds of bills, prepared extensive research proposals, and staffed several standing and interim committees. This opportunity allowed Susan to develop positive professional relationships and credibility with legislators and public officials of both political parties which are relationships that she continues to maintain today.
Rodney Gray
Rodney Gray's work is evident in projects and policies across Missouri. He continues to develop and implement innovative strategies for large projects involving state and local governments.  With over 25 years as a registered lobbyist, he has honed his skills not only in the Missouri State Capitol, but in the state agencies which surround it.
Besides his vigorous administrative and legislative practice, Rodney has vast experience with statewide issue campaigns in Missouri. Prominent among these were the Committee to Improve Missouri's Roads and Bridges, a constitutional amendment to end the diversion of transportation revenues; the Committee to Protect Missouri's Future, the campaign that defeated Hancock II, a proposed constitutional amendment; Missourians for Our Local Schools, which increased bonding capacity for all school districts in Missouri; and the Yes on Amendment 4 Campaign, a $250 million statewide bond issuance for construction of higher education, prison, and youth facilities.