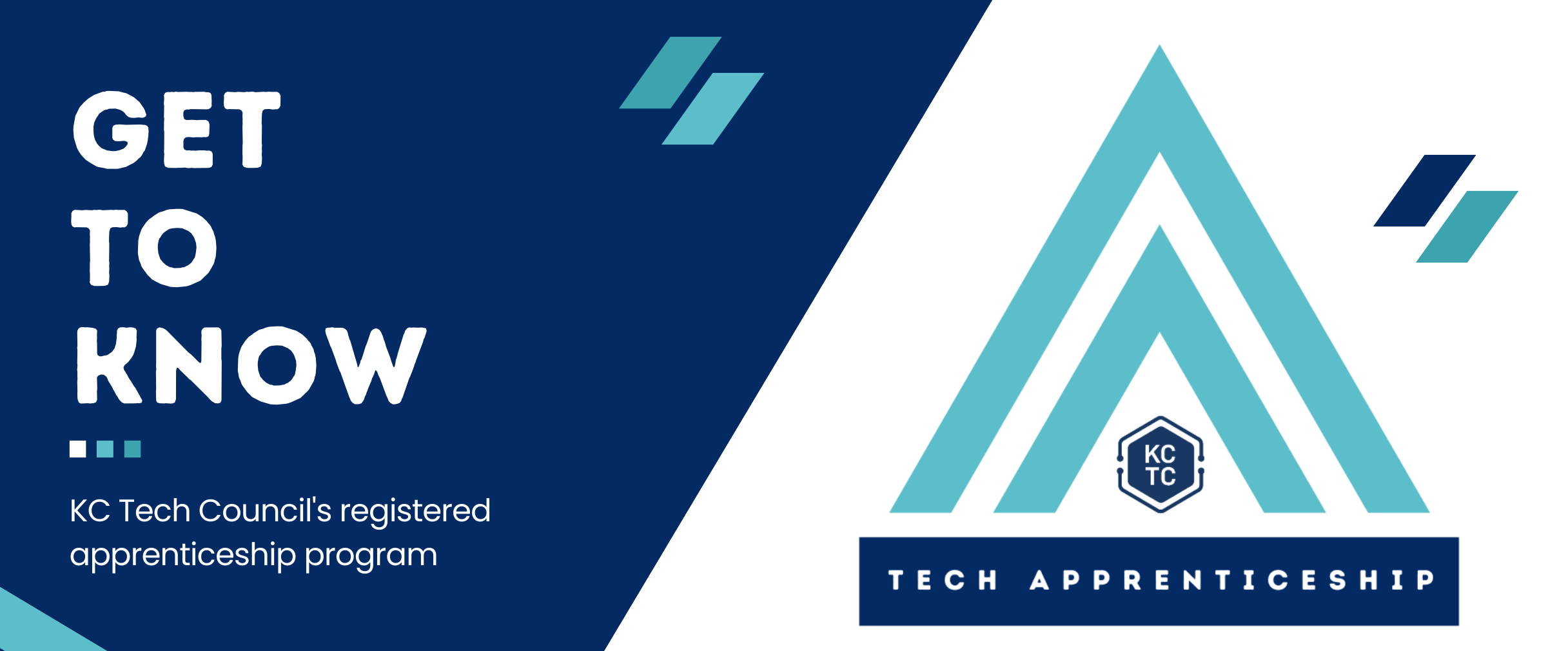 The KC Tech Council Removes Barriers to Train and Hire Technology Professionals at Every Level
Our apprenticeship program allows for companies to select a candidate for one of 15+ roles, matches that individual with a related training program, then employ that candidate in a one year on-the-job apprenticeship for a reduced salary before hiring that apprentice at the culmination of the program.
KCTC's tech apprenticeship program acts as a non-traditional way to recruit and upskill tech talent for larger and smaller employers alike. With a focus on serving under-represented communities within the tech industry, tech apprenticeship is a great way to broaden and diversify the tech talent pipeline.
FINANCIAL INCENTIVES
The KC Tech Council obtains funding for training from the Department of Labor and, if applicable, through the Kansas Department of Commerce to cover the cost of delivering apprenticeship programs. We will also navigate this process of providing funds and opportunities for the employer. In addition, companies may be eligible for additional federal incentives, funding from state and local governments, and tax credits for recruiting apprentices. By contrast, employers who hire individuals through traditional pathways such as higher education or visa programs generally don't receive these benefits.
TRAINING AND MENTORSHIP
The KC Tech Council supports all apprentices by creating an orientation before their classroom or related technical instruction (RTI) even begins. During orientation, apprentices have the opportunity to learn about the support services throughout their program and more information about their employer. The apprenticeship education team has regular check-ins with training providers throughout the related technical instruction stage to ensure that the apprentices progress through the program as expected. The team also consults with employers to ensure that the training curriculum is aligned with the duties they will perform on the job. Additionally, apprentices receive regular guidance and direct support throughout the program. We also offer ongoing support for hiring managers and mentors responsible for working with apprentices. From providing a dedicated manager for orientation to sharing best practices to addressing questions or concerns about performance and accessibility, we deliver ample support to help employers create a thriving, encouraging environment for apprentices.
STICKING POWER AND RETENTION
As apprentices approach their one-year mark with employers, the KC Tech Council checks in to view their progress and to determine if there are any challenges. Although many employers bring their apprentices on board early, we also work with employers to extend apprenticeships if they feel more time is needed training. By result, apprentices and employers have the opportunity to deepen their professional relationship, often creating longevity and mutually beneficial outcomes for both parties.
Are You a Part of a Kansas Organization?
The KC Tech Council was awarded a grant through the state of Kansas to expand our apprenitceship program into other markets and support the state's economic growth. This funding will assist in getting the program implemented as well as support the training costs for apprentices.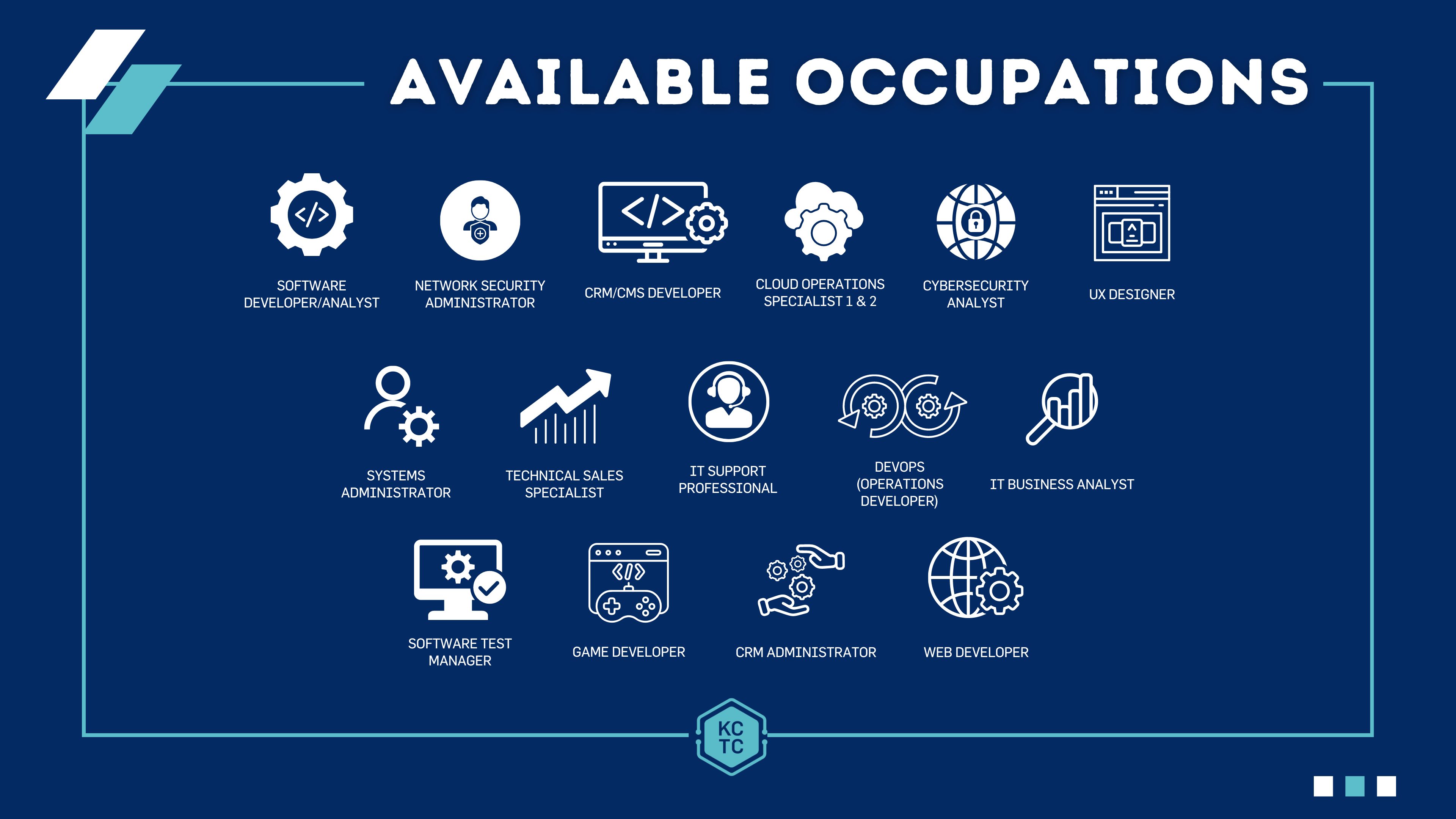 KC Tech Council Apprenitceship Employers