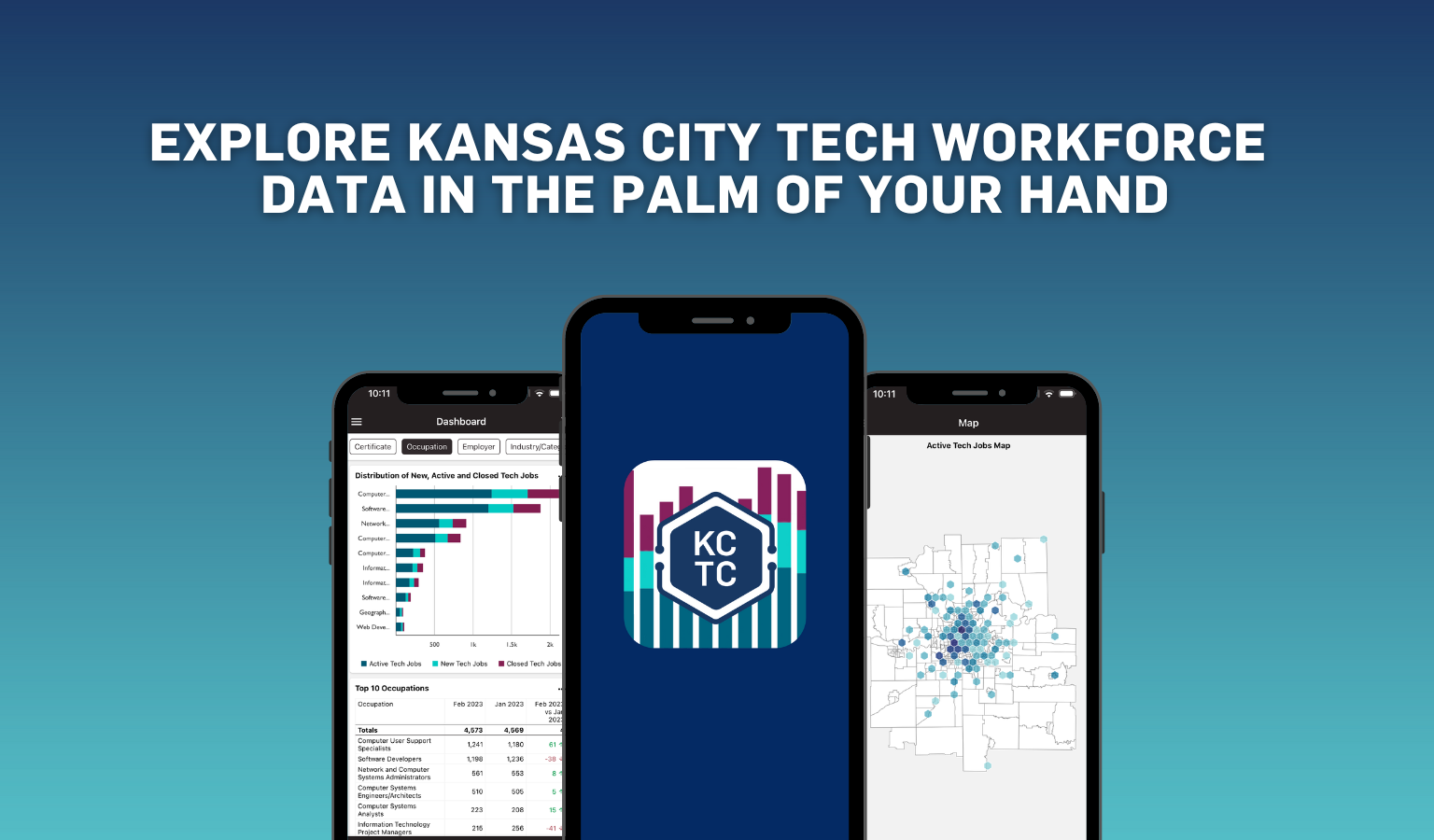 Data is everything. That's why we recently collaborated with Kansas City-based global consulting firm Pomerol Partners to create a dynamic, interactive dashboard for you to explore the latest workforce data and trends in Kansas City's tech industry. And now, with our free mobile app, you can access this resource anytime, anywhere and on the go.
With KC Tech Checkpoint, you can:
Access data surrounding the most in-demand Kansas City tech positions
Explore the most common tech skills listed on active KC tech job listings
Review Kansas City versus U.S. tech workforce data
Navigate the distribution of new, active and closed Kansas City tech jobs
Compare Kansas City tech median wages in correlation with occupations, employers, certificates, industries, job titles and locations
Browse Kansas City tech trend graphs featuring job listings and median wages by month
Export custom reports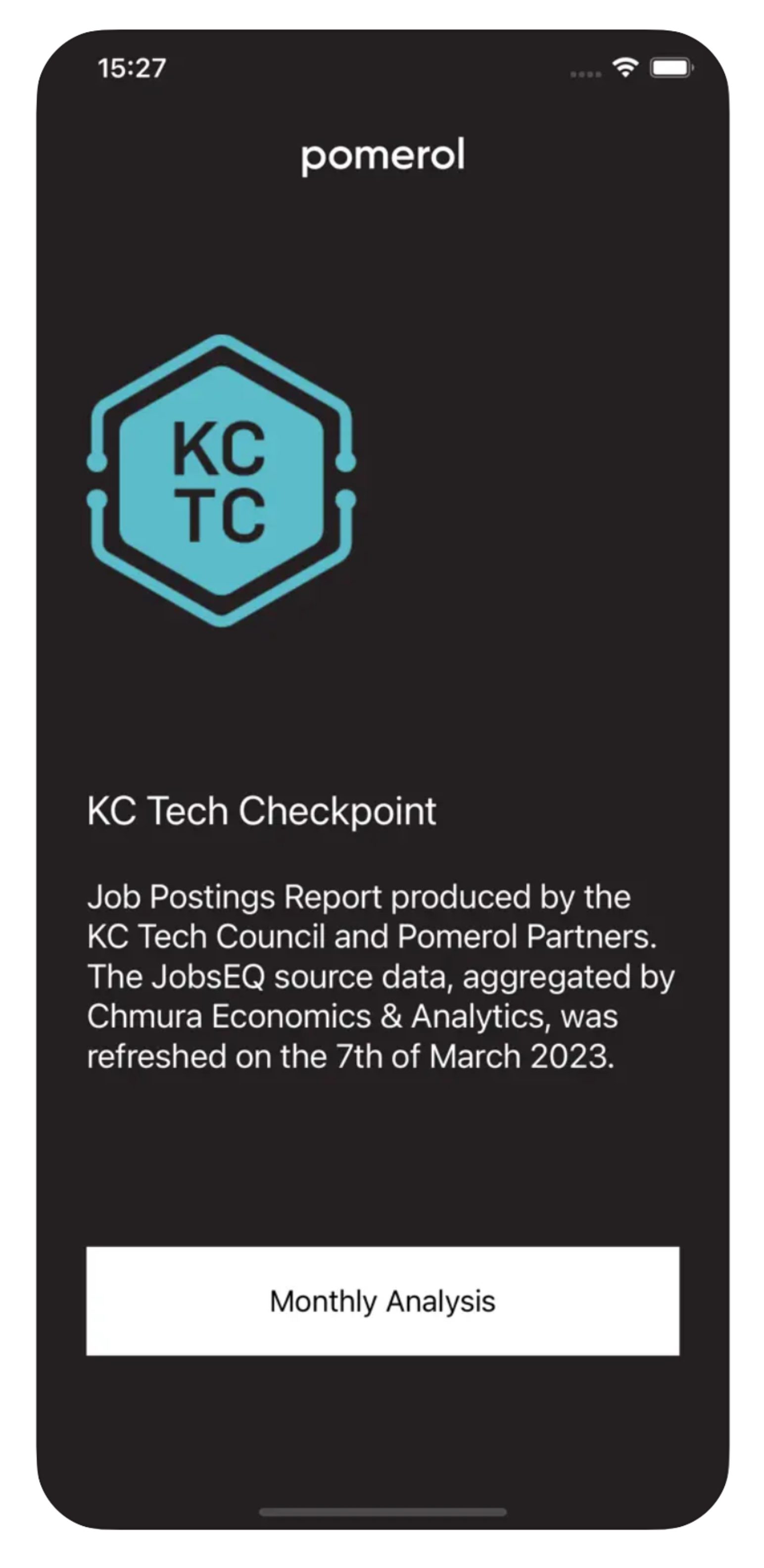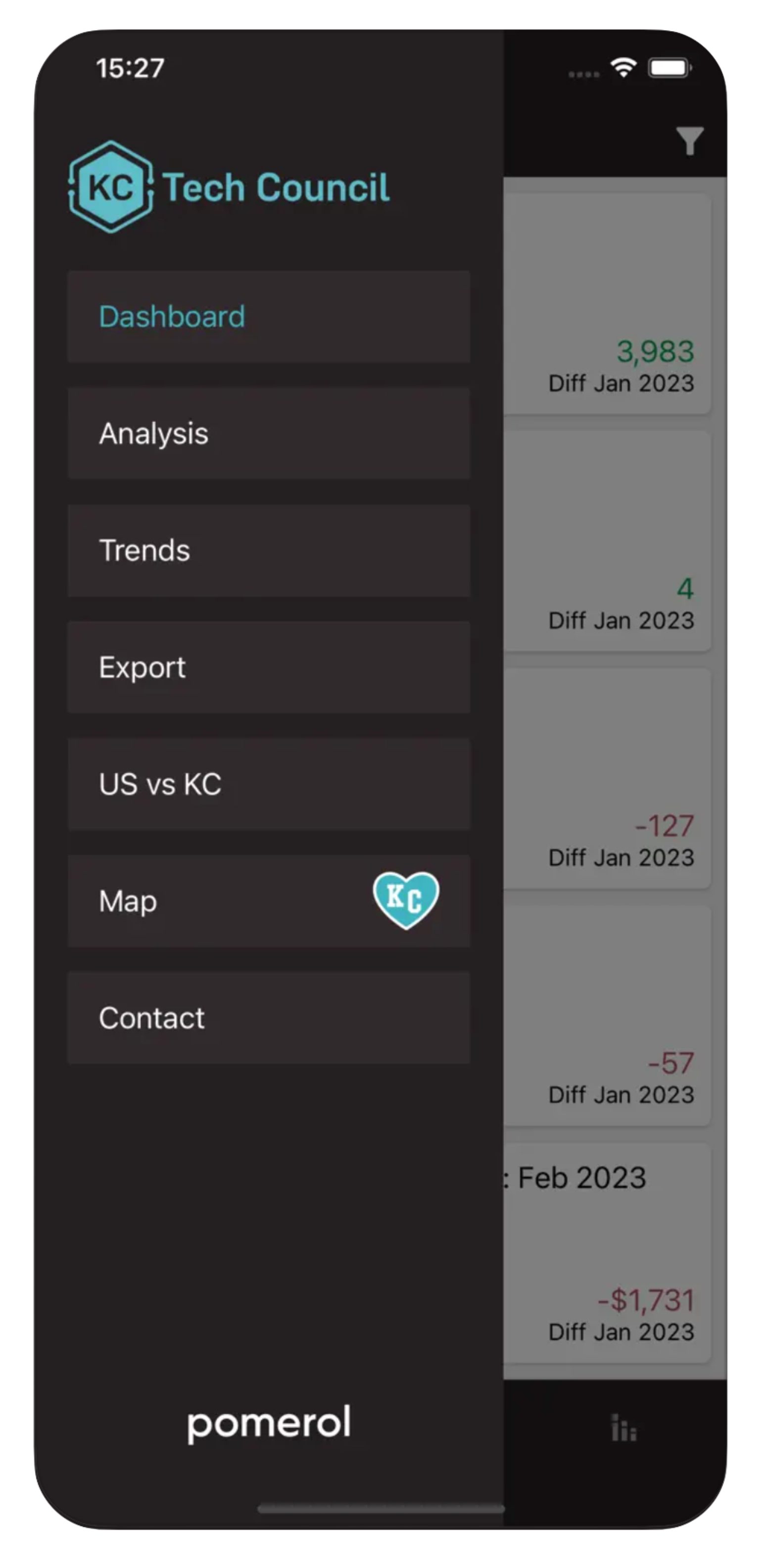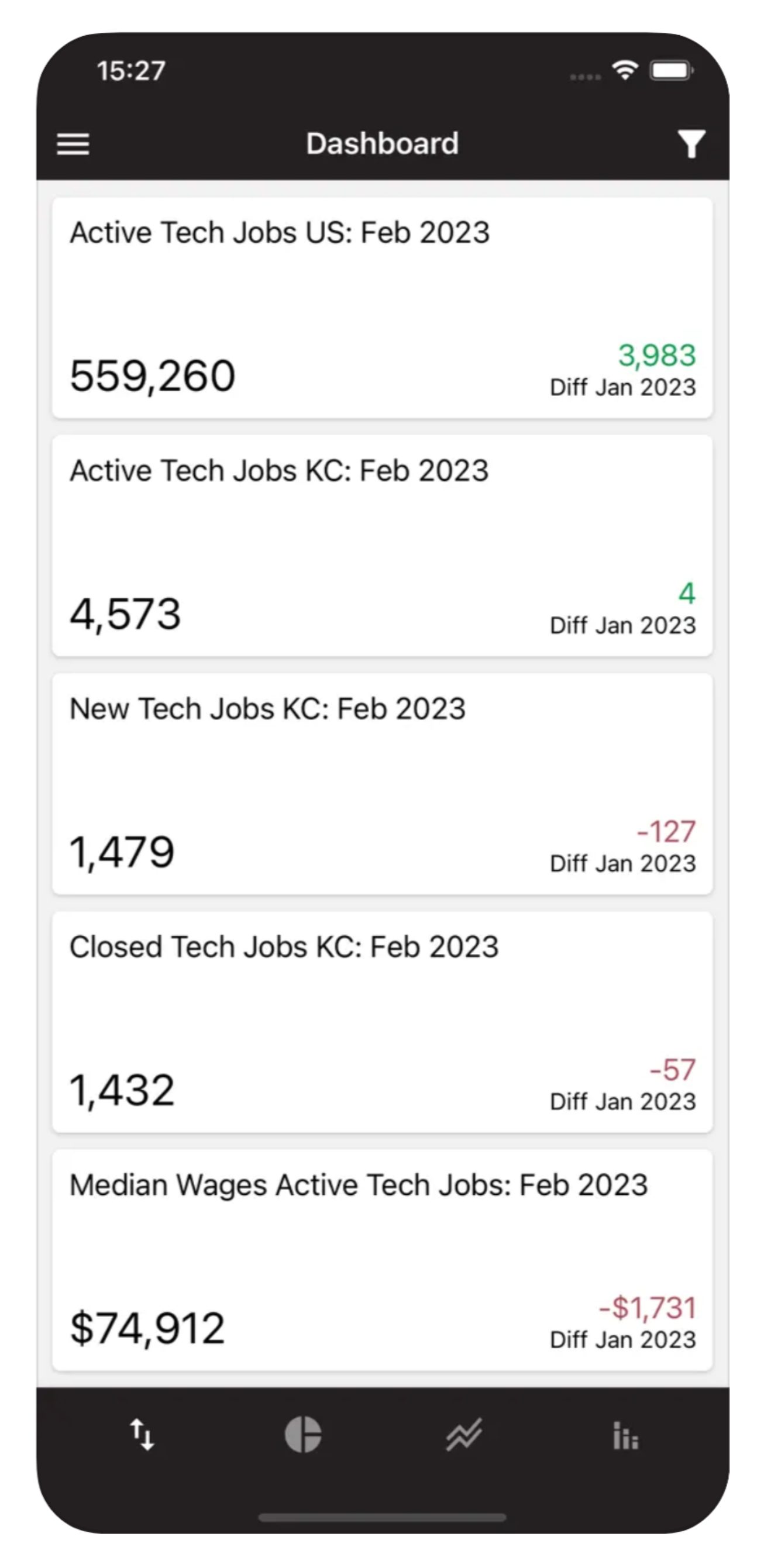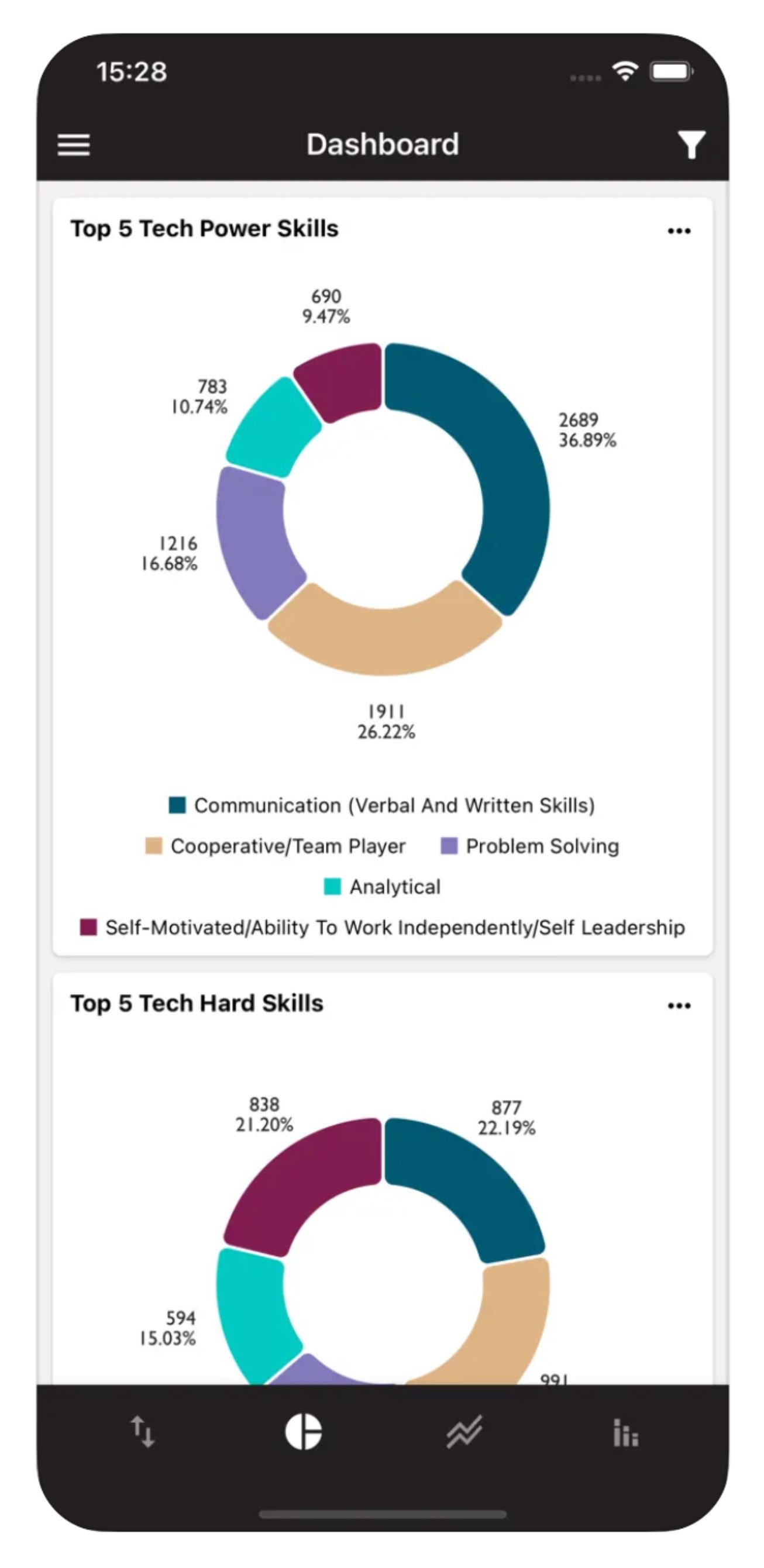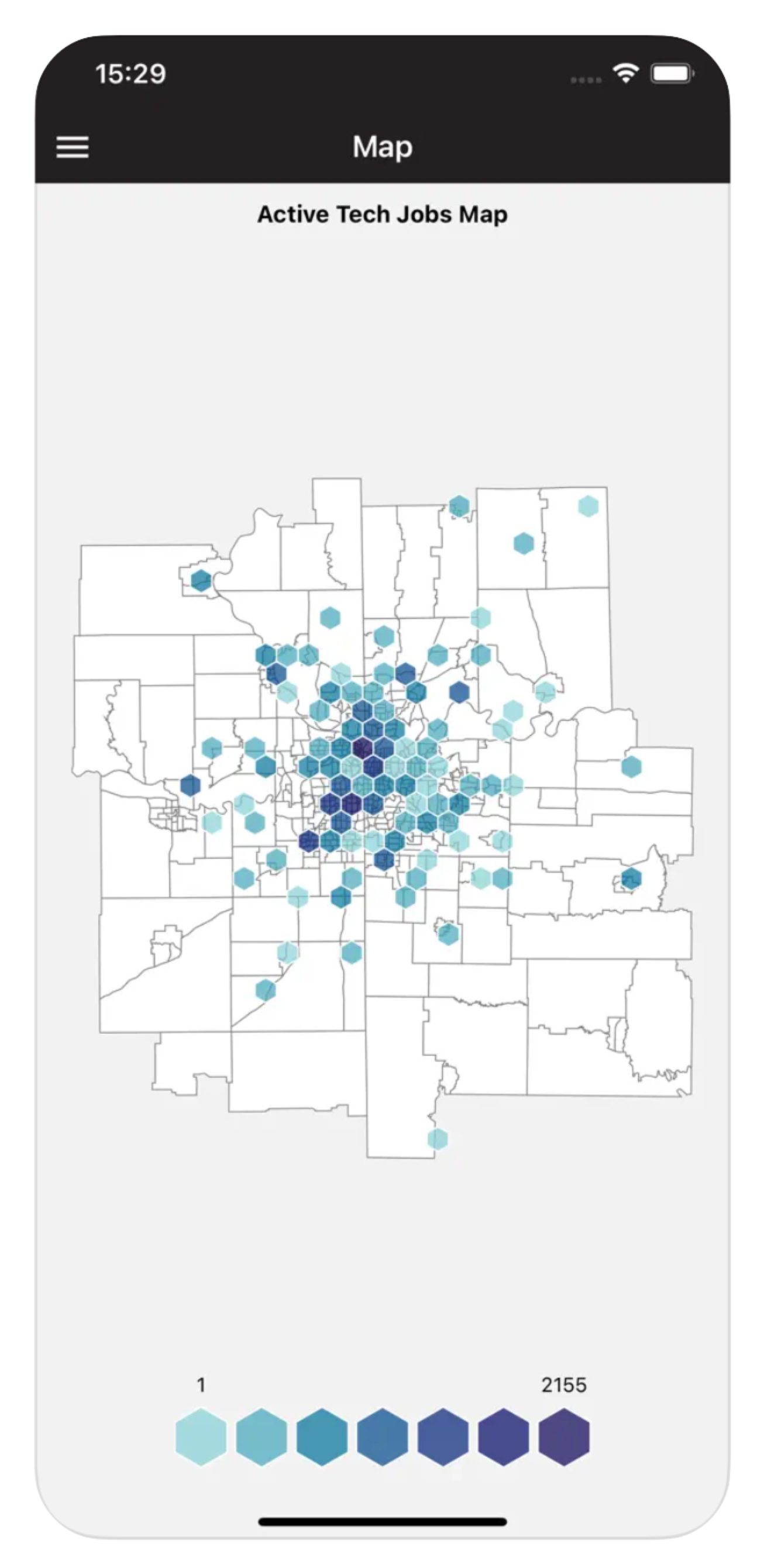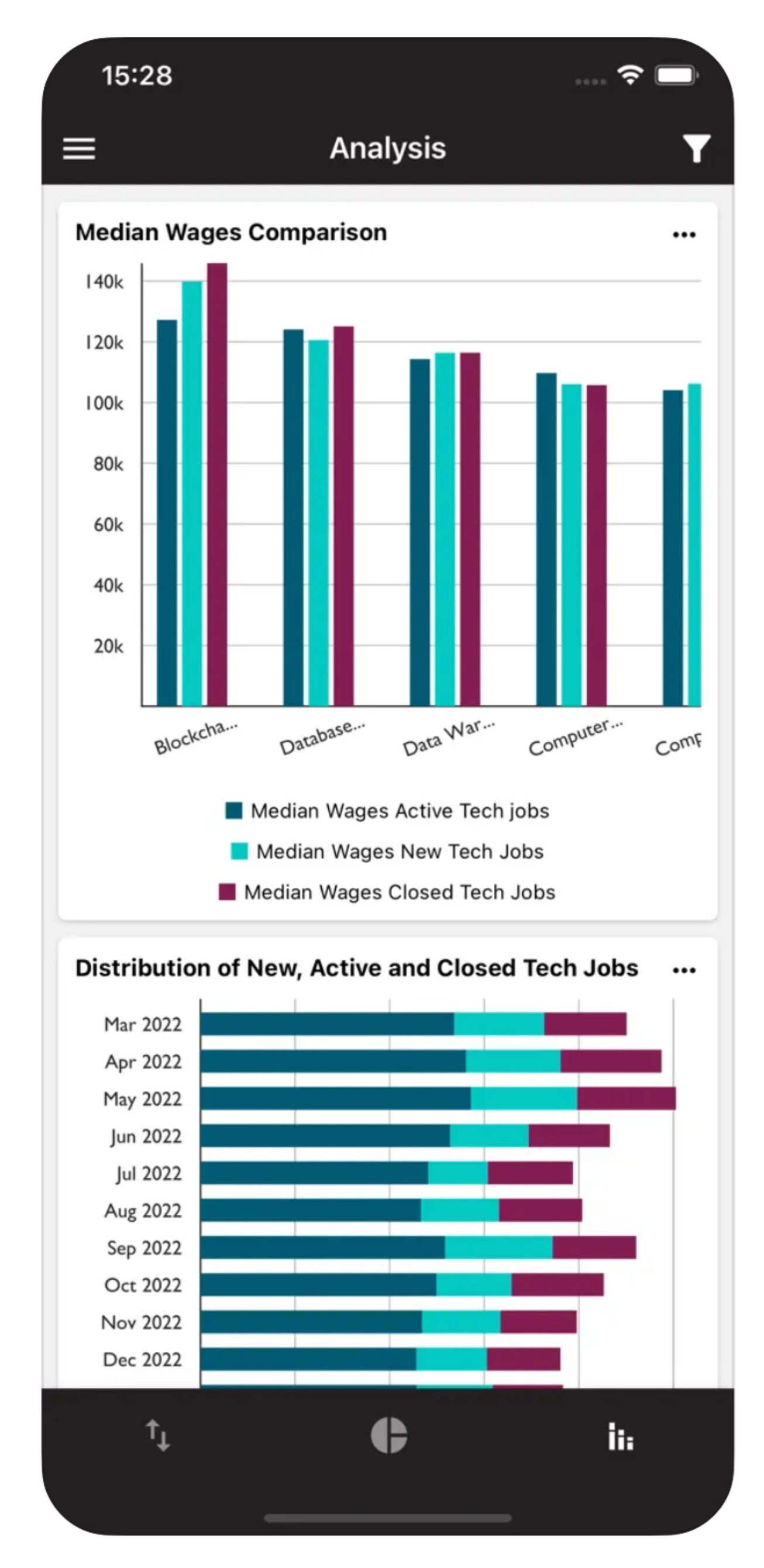 Interested in Viewing on a Desktop? 
Access our interactive data dashboard!