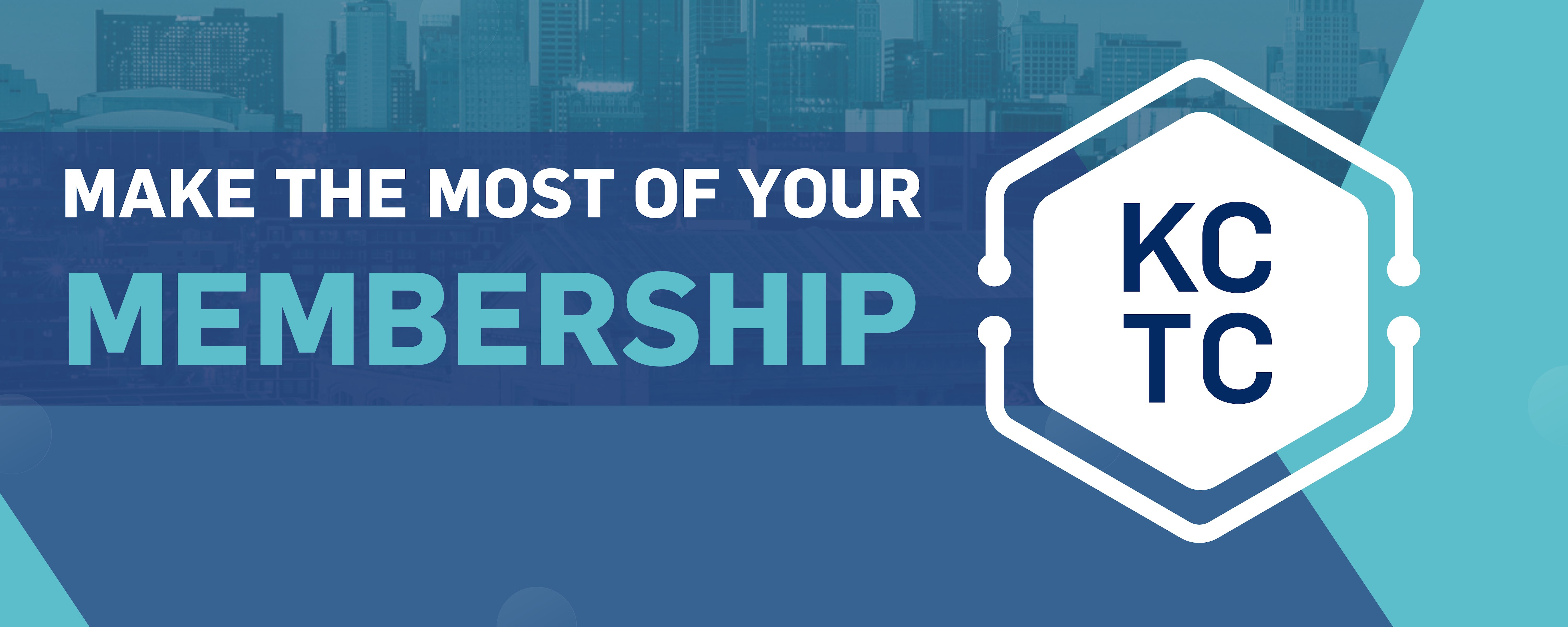 Create Your Member Account
As a KCTC member, you have access to the Member Information Center, where you can update your organization's information and public landing page, register for upcoming KCTC events, promote open roles by posting to our Job Board and more.
If you do not yet have a login, please reach out to register.
Spread the Word About Your Organization with 4x4
With four questions regarding the organization and four more about the representative filling out the questionnaire, 4x4 is a quick and digestible way to get to know KCTC member companies. As a KCTC member, you have the opportunity to showcase your organization in a future edition by filling out this short form!
Let Us Help Market Your Organization's Tech News
Do you have exciting news, programs or tech events that you would like us to promote to our audience? Simply fill out this short form with all relevant information and let us help spread the word! If you any questions, please don't hesitate to reach out to KCTC's Digital Communications Manager, Alexa Chmieleski.
Submit Requests for Tech, Training and Talent
The RFT platform was created with one goal in mind: to streamline the process of connecting tech industry employers with education and training partners. KCTC members have the chance to submit to a one-stop shop for finding, up-skilling and re-certifying tech talent.
Build Your Tech Talent Pipeline by Utilizing Apprenticeship
KCTC's tech apprenticeship program acts as a non-traditional way to recruit and upskill tech talent for larger and smaller employers alike. With a focus on serving under-represented communities within the tech industry, tech apprenticeship a great way to broaden and diversify the tech talent pipeline.
Learn, Discuss and Network Through Executive Roundtables
Deepen your knowledge with expert-led roundtables in data centers/mission critical, cybersecurity and data analytics. Navigate to our Exec Roundtable page to learn about each topic and save your spot for upcoming discussions.
Retain and Attract Top Talent by Implementing 401(k)
KCTC member and sponsor companies have the opportunity to implement a turnkey pooled employer plan (PEP) through 401(K) Tech Collective. The plan is simple and flexible with high-performance investment options and one on one education for your employees.
Access KC Tech Data and Request Custom Reports
View our dynamic, interactive dashboard and free mobile app to explore the latest workforce data and trends in Kansas City's tech industry. As a KCTC member, you also have the opportunity to request custom reporting, powered by JobsEQ.
Explore Upcoming Kansas City Tech Events
From thought-provoking conferences and workshops to engaging meetups and hackathons, KCTC's event calendar offers a diverse range of experiences for tech enthusiasts of all backgrounds. Connect with like-minded professionals, discover emerging trends and foster valuable connections within KC's thriving tech ecosystem.
Stay in the Know by Subscribing to KCTC Emails
Stay ahead of the curve with the latest updates, industry insights, and exclusive opportunities delivered directly to your inbox. Sign up to receive our weekly Threekly newsletter, policy updates, news on upcoming KCTC events and so much more.
Celebrate the Progression of KC Tech Careers
Have you landed a new tech role or has your organization landed a sharp new hire? We'd love to help spread the word! KCTC members are invited to fill out a short form for an opportunity to be showcased in our "Landed" series, living in the KCTC Newsroom.