The CEO Retreat is one of the KC Tech Council's most exclusive events. Invitations are highly sought after, and previous attendees are eager to return. More than one-hundred local leaders come together to learn from industry influencers, network with fellow CEOs and of course, retreat.
This retreat is designed with Kansas City CEOs in mind. The KC Tech Council diligently seeks high-level speakers and unique programming that attendees wouldn't experience otherwise. In addition to well-curated programming, the retreat itself is exclusive in every sense of the word. Attendees must be a CEO or highest-ranking local official at an active KCTC member company or premier sponsor.
Interested in sponsoring the CEO Retreat? Contact Kara Lowe.
Chief Executive Officers or Presidents
If the company CEO is not based in Kansas City, the highest-ranking local official qualifies. Examples of these titles include but are not limited to, other C-Level (CXO) positions, Senior Vice President, Vice President, or other leadership level positions.
Company must be an active member of the KC Tech Council
The venue is located at a beautiful ranch south of Kansas City, offering a wide range of amenities. Nature trails, fishing and shooting ranges are all at the guest's disposal.
Space is limited and rooms for attendees are provided on a first-come, first-serve basis.
It's our intention to hold this even in person when it's safe to do so. If safety permits, we plan on holding the next CEO Retreat in the ladder half of 2021. Stay tuned for more information to come.
Meet The 2019 CEO Retreat Chair: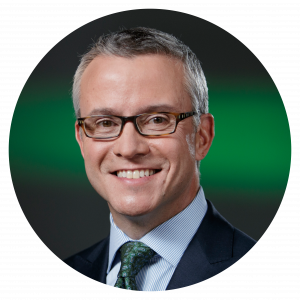 Jeff Jones | CEO of H&R Block
Jeff Jones is no stranger to the KC Tech Council. He has previously headlined a CEO Speaker Series in 2018 where he discussed his wide array of experience in the c-suite. Jones has been an executive at Target, Uber and The Gap. From Justin Timberlake's 20/20 Experience to ride-sharing, Jones has pioneered national marketing campaigns and overhauled the brand strategy of major companies recognized across the world.