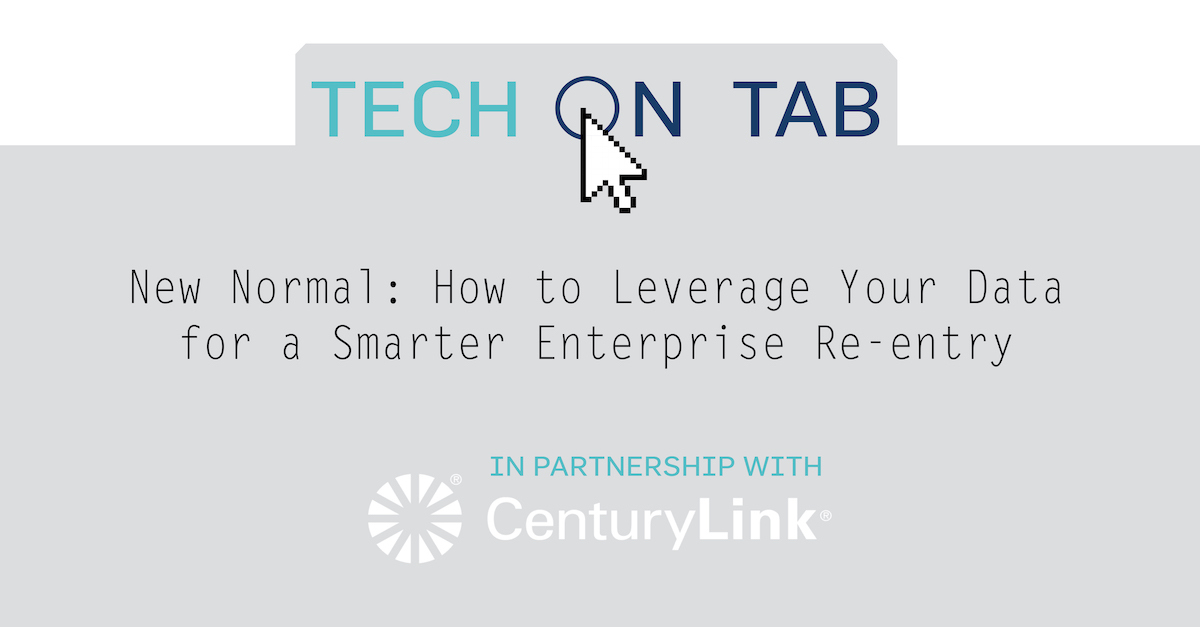 Tech on Tab New Normal: How to Leverage Your Data for a Smarter Enterprise Re-entry
As enterprises contemplate the best approach to having employees resume working from corporate offices, the pool of questions continues to multiply. During this session, CenturyLink will discuss best practices about how to capture contact tracing and thermal imaging data and incorporate it into your enterprise's "new normal".
Discussion Topics:
How to enable easy visibility on proximity of COVID-19 positive individuals with other individuals
How to identify existing data sources that can be used for analysis and reporting
How different aspects of your enterprise can see benefit from the data analysis
Presenter: Jason Brougham
Title: Enterprise Architect
Bio: As a 25+ year veteran of the information technology and communication industries, Jason's primary role at CenturyLink is to assist in the development of new products and services based on customer demands. As an Enterprise Architect, Jason works with customers to design and implement complex applications and networks in support of their key initiatives. Holding a variety of technical certifications from multiple technology providers including Cisco, Microsoft, CompTIA, and ISC2, Jason's current passion is helping companies navigate the new normal.