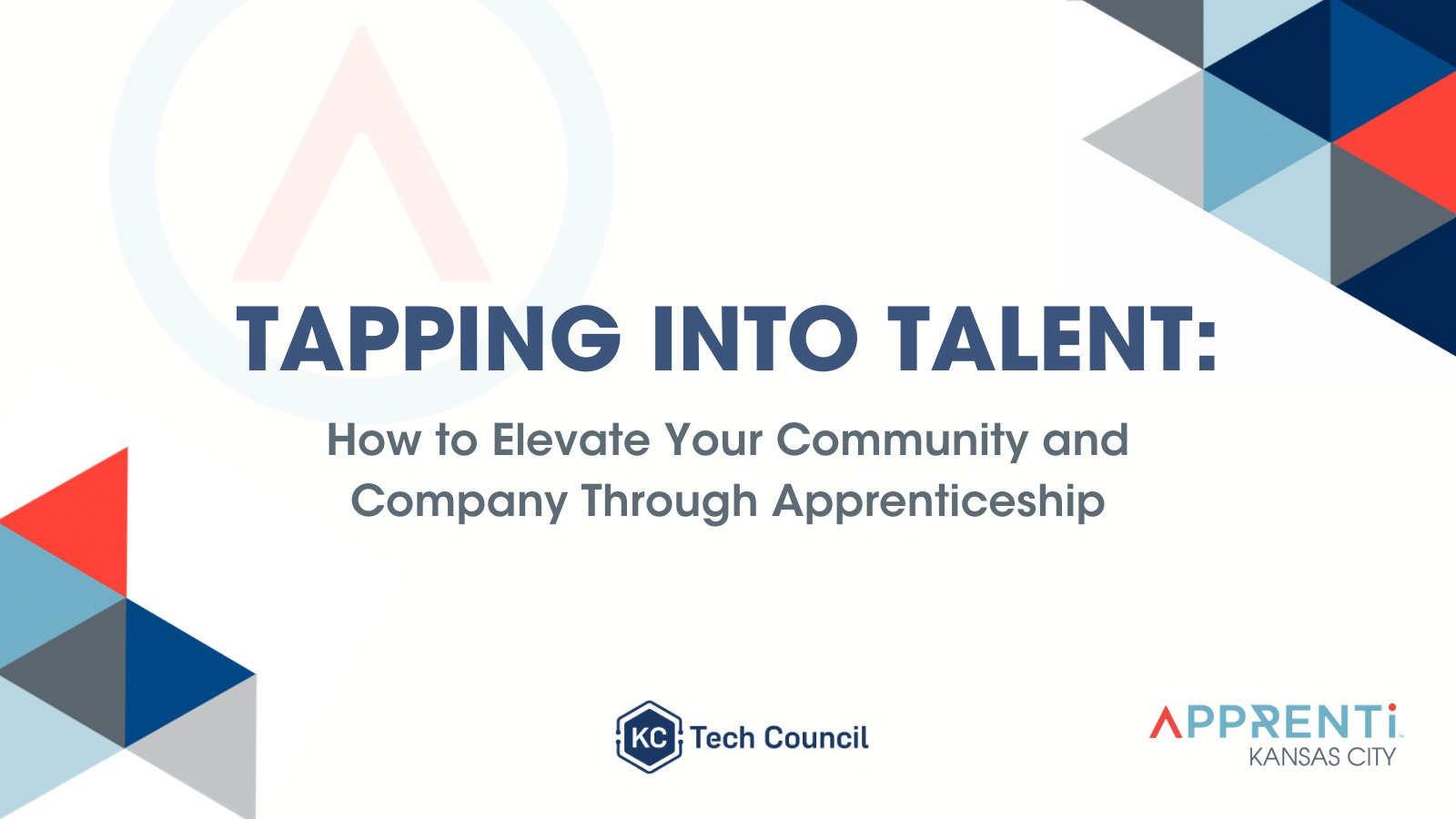 On Demand Webinar: Official Apprenti KC State of Kansas Launch
Now, more than ever, there is an increased need for well-trained technology professionals in the state of Kansas. In response, we at the KC Tech Council are excited to continue to grow a critical talent pipeline by expanding our apprenticeship program, Apprenti Kansas City, further into the state with the support of the State Apprenticeship Expansion, Equity and Innovation grant. Apprenti has built a proven tech apprenticeship model that both diversifies and grows the tech industry's talent pipeline, something which is already resulting in Kansas City after its first year.
Missed out on joining the KC Tech Council, employer partners, and civic leaders on February 2nd for the official state launch in Kansas? Now's your chance to watch this on-demand webinar. After viewing, you will be able to understand the importance of an apprenticeship program, how it can help your organization grow in a more innovative way, and learn the next steps for implementation.
SPEAKERS
Jennifer Carlson
Co-Founder & Executive Director | Apprenti
Brad Thies
President | BARR Advisory
Governor Laura Kelly
48th Governor of the State of Kansas
Erin Christensen
Apprenti Program Manager | KC Tech Council
Ryan Weber
President & CEO | KC Tech Council