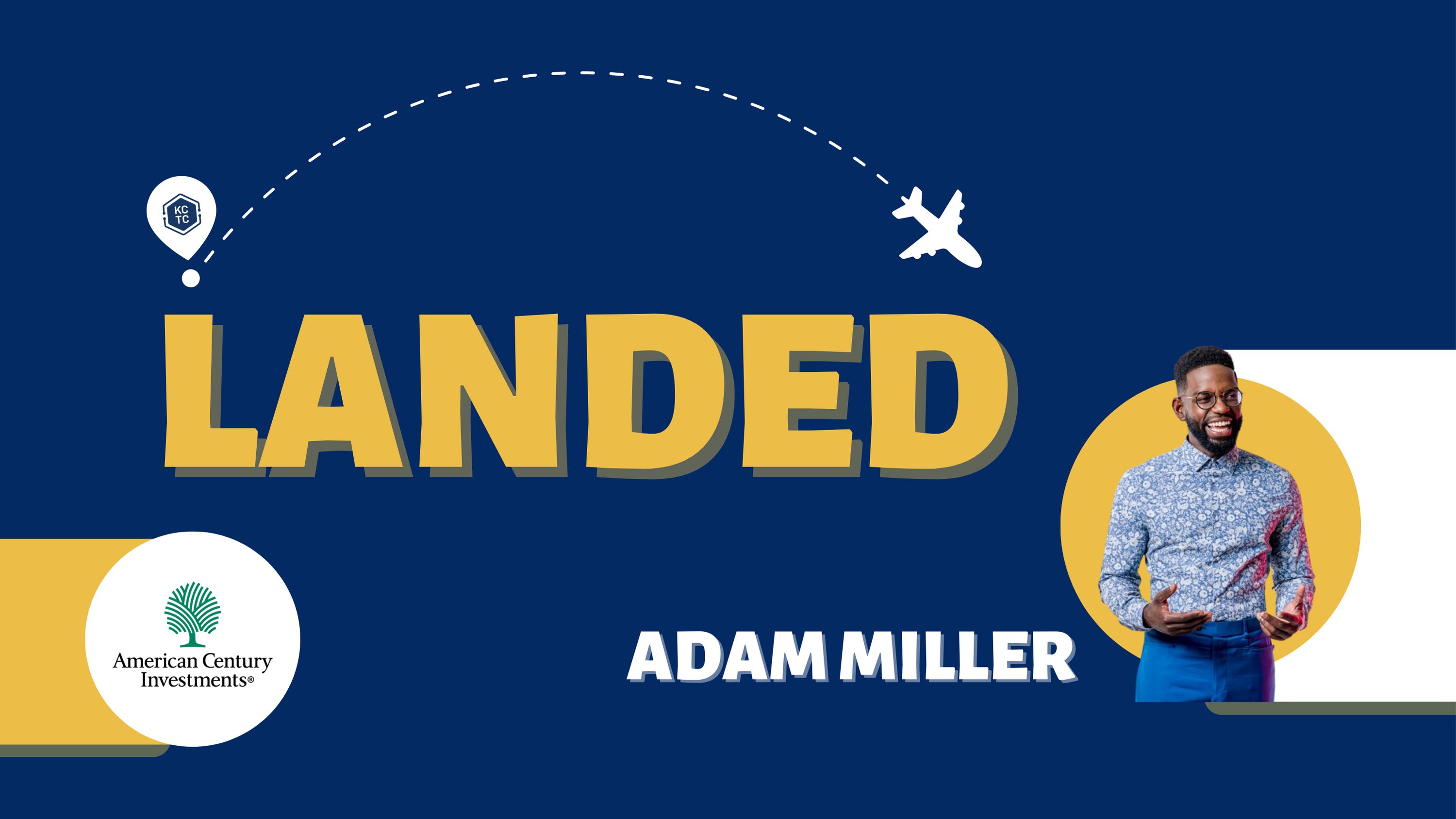 We're proud to celebrate the career progression of present and future leaders in Kansas City's tech industry through our latest content series, Landed. Navigate our debut edition below to explore Adam Miller's road to becoming American Century Investments' Head of Diversity, Equity and Inclusion.
WHAT DREW YOU TO AMERICAN CENTURY INVESTMENTS?
The opportunity to make lasting, latitudinal changes toward a more inclusive reality for the financial services industry was one I could not pass up! I love to slay dragons, and this is a welcomed challenge that I am ready to conquer alongside some of the most talented, authentic, and supportive leaders in the space with American Century Investments!
WHAT DO YOU ENVISION AS THE FUTURE OF TECH IN KANSAS CITY?
Each day, we are attracting more and more companies that maneuver the tech space. Additionally, our startup culture is incredibly strong! We have companies sourcing talent and opportunities within our boundaries. If you give it ten years, Kansas City will maintain its heart and soul but will be on a national playing field in the space of technology. We will be reputable and a force to reckon with in that regard. Get on board, or get out of the way!
HOW WILL YOUR NEW ROLE HELP PAVE THE WAY FOR YOU VISION OF KC'S TECH INDUSTRY?
The finance industry is incredibly tech-heavy. From our security to our intranet to how we produce and sell our funds. Having consistent, up-to-date technology to support the increasing tech focus of this industry is imperative. However, perhaps more of an imperative is ensuring that the next generation acquiring those skill sets in this field is representative of the ever-growing diversity of this country. My job is not to convince people to give up their seats at the table but to help me build a bigger table that includes the beautiful tapestry of diversity this world offers.
Have you landed a new tech role or has your organization landed a sharp new hire? We'd love to help spread the word! KCTC members are invited to reach out for an opportunity to be highlighted in a future edition.