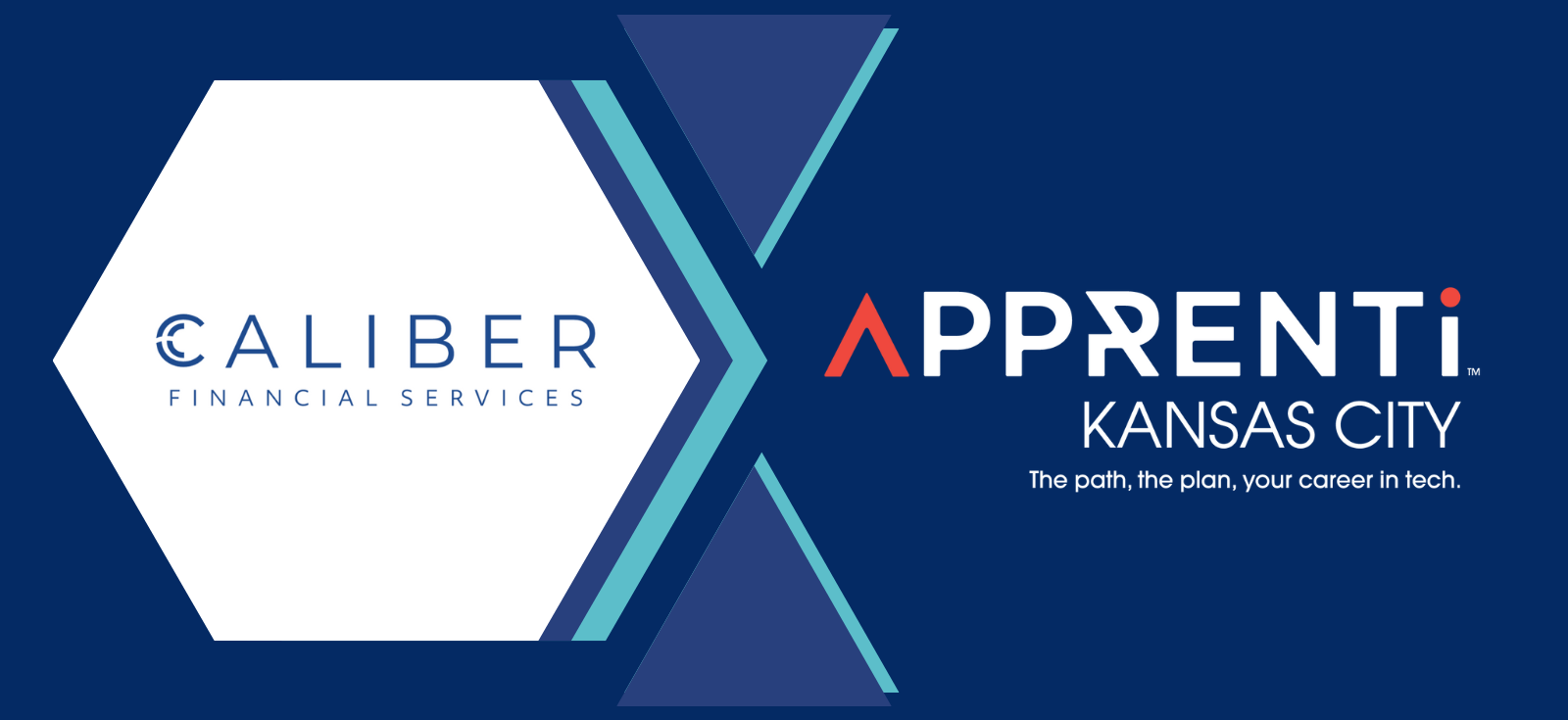 Caliber Financial Services provides end-to-end portfolio management and personalized fintech solutions for partners who want to expand their portfolio and product offerings. The Caliber team has recently adopted the KC Tech Council's registered tech apprenticeship program, Apprenti KC, allowing it to create a new pipeline of untapped talent. Learn more below with the help of Caliber's Chief Information Officer, Doug Oliveira.
ABOUT CALIBER FINANCIAL SERVICES
Caliber Financial Services is headquartered in Red Rock, Oklahoma. We are owned and operated by the Otoe-Missouria Tribe of Indians. One hundred percent of our business is online, and many of our employers are remote workers. With that being said, we are an exception in Indian country economic development, which is dominated by brick-and-mortar businesses such as hospitality and gaming. Our mission is to lead tribal economic development into technology adoption and e-commerce.
WHAT PROBLEM ARE YOU CURRENTLY SOLVING IN THE KC TECH INDUSTRY?
There is an enormous gap between the market's need for IT talent and what the area is able to support. We need to move to an employee development approach that includes apprenticeship, skill development, and talent retention to ensure staffing shortages don't stifle our growth.
WHY DID CALIBER FINANCIAL SERVICES CHOOSE TO GET INVOLVED WITH APPRENTI KC OVER OTHER WORKFORCE TRAINING PROGRAMS?
The Apprenti KC program provides a combination of candidate diversity and career development that fits the needs and culture at Caliber.
HOW DO YOU SEE THE APPRENTICESHIP MODEL FITTING INTO YOUR OVERALL HIRING STRATEGY?
Caliber is very excited about the apprenticeship model. We see it as unlocking a new pool of talent to be explored.
WHAT WOULD YOU LIKE OUR AUDIENCE TO KNOW ABOUT DEVELOPING A TECH CAREER IN THE FINANCIAL SERVICES INDUSTRY?
Caliber is interested in hiring forward thinkers, strong collaborators, and those who value an individual sense of accomplishment at work. Fintech is a dynamic and agile industry in need of new talent!