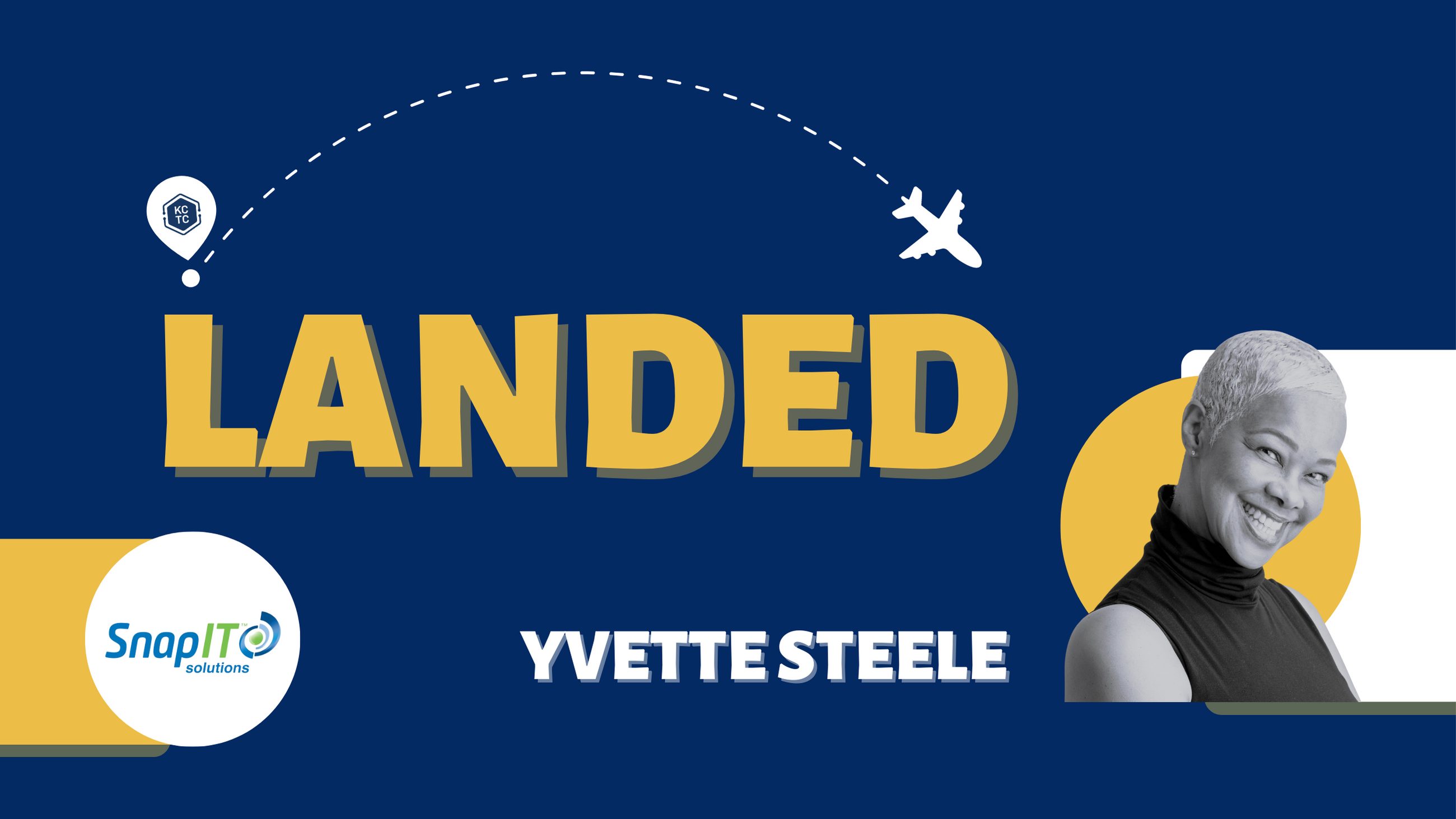 We're proud to celebrate the career progression of present and future leaders in Kansas City's tech industry through our latest content series, Landed. Navigate the edition below to explore Yvette Steele's road to becoming SnapIT Solution's Vice President - Technology Talent, Strategic Partnerships and National Expansion.
.
LANDED: SnapIT Solutions | Vice President - Technology Talent, Strategic Partnerships and National Expansion
WHAT DREW YOU TO SNAPIT SOLUTIONS?
In two words: Neelima Parasker. Her passion and energy is contagious. Our values were aligned, the company is growing and we share the same vision in support of changing lives through tech careers. I saw this as a tremendous opportunity to continue the work I had done in my previous role but on a more strategic level. Her plans to spread nationally and then globally were especially appealing. How could I say "no"?
WHAT DO YOU ENVISION AS THE FUTURE OF TECH IN KANSAS CITY?
Being a native Chicagoan, I am on the outside looking in. In the two months I've been in my role, I must say that the possibilities seem endless. The tech community here is very active, engaged and committed. As home to top tech talent, tech companies and investors, I believe the stars have aligned, making Kansas City the Midwest's best-kept secret on the tech landscape. Having a workforce development and DEI (diversity, equity and inclusion) background provides me with a skillset and a lens through which members in marginalized and underserved communities can discover and access the many opportunities that tech provides. I envision a Kansas City with a more diverse technology landscape where historically disadvantaged groups can build the tech company of their dreams and attract and retain the top talent they need to thrive.
HOW WILL YOUR NEW ROLE HELP PAVE THE WAY FOR YOU VISION OF KC'S TECH INDUSTRY?
I believe my role here in leading SnapIT's training division positions me to grow the talent that's already here by creating on-ramps to tech, providing the necessary skills to be successful and opening minds to new ways of thinking about what success looks like. Neelima created SnapIT with this very purpose in mind and I am thrilled to be on this journey with her.
Have you landed a new tech role or has your organization landed a sharp new hire? We'd love to help spread the word! KCTC members are invited to reach out for an opportunity to be highlighted in a future edition.