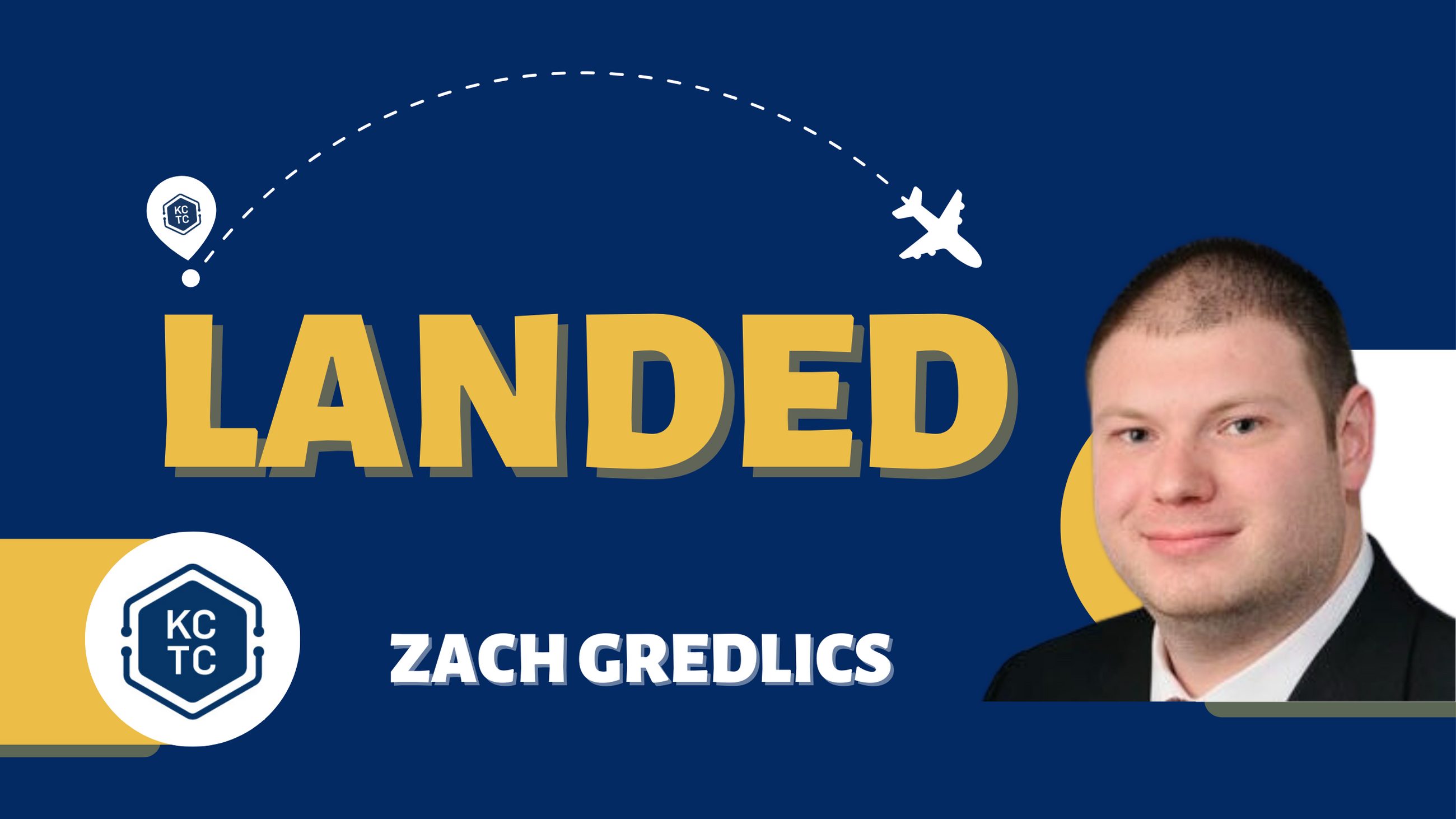 We're proud to celebrate the career progression of present and future leaders in Kansas City's tech industry through our latest content series, Landed. In this special edition, you'll get the opportunity to meet the newest addition to the KC Tech Council team! Now's your chance to explore Zach Gredlics' road to becoming KCTC's Manager of Programs & Events.
WHAT DREW YOU TO THE KC TECH COUNCIL?
There are a handful of organizations working to make Kansas City a truly remarkable place for new and growing industries, and KC Tech Council is one of them. The opportunity to take my passion for training, education, events, and programs, and bring them to an organization I have respected for many years, was one that I simply could not pass up.
WHAT DO YOU ENVISION AS THE FUTURE OF TECH IN KANSAS CITY?
I envision the Kansas City area continuing to grow as a hub of both talent and physical infrastructure in tech. The industry here is passionate, ambitious, and engaged and has the opportunity and desire to grow in leaps and bounds. When it comes to talent, our cost of living, quality of life, and educated workforce make it a great but still overlooked location to recruit and retain professionals. As far as infrastructure goes, KC's central location and transportation connections make us the ideal hub for fiber and other physical backbones of technology.
HOW WILL YOUR NEW ROLE HELP PAVE THE WAY FOR YOU VISION OF KC'S TECH INDUSTRY?
I envision my role as being two-fold in growing the local and regional tech industry. The first part will be to help educate and train tech professionals through events, networking, and open dialogue, allowing our local companies and organizations to have an increasingly knowledgeable and empowered workforce. The second part will be frequent collaboration with KC Tech Council members to recognize and address their wants and needs when it comes to our program offerings and future events.
Have you landed a new tech role or has your organization landed a sharp new hire?
We'd love to help spread the word! KCTC members are invited to reach out for an opportunity to be highlighted in a future edition.