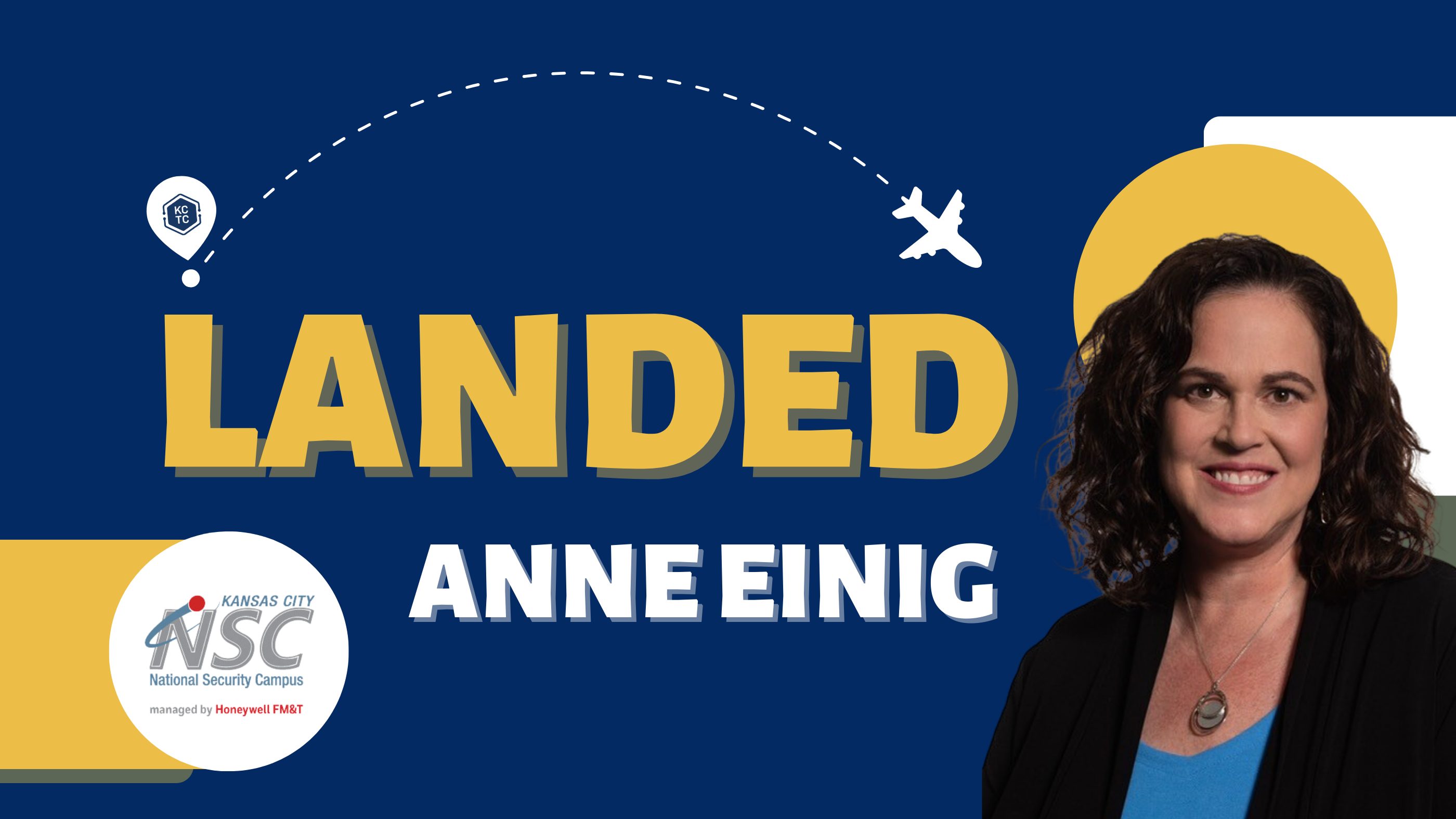 We're proud to celebrate the career progression of present and future leaders in Kansas City's tech industry through our latest content series, Landed. Navigate the edition below to explore Anne Einig's path to becoming the Brand & Community Relations Manager for Kansas City National Security Campus (KCNSC), managed by Honeywell FM&T.
WHAT DREW YOU TO KANSAS CITY NATIONAL SECURITY CAMPUS?
I was inspired by the mission and the people of the Kansas City National Security Campus and the strong presence they have in Kansas City. They have a national mission to ensure the safety of the people of the United States, but they also have a local mission to support the community through their corporate social responsibility strategies around community, society, and education. I saw an opportunity to make a big impact in our community by working alongside KCNSC employees who are incredibly passionate about giving and volunteering. I wanted to work for an organization that was dedicated to its community, and KCNSC leads in that area.
WHAT DO YOU ENVISION AS THE FUTURE OF TECH IN KANSAS CITY?
Kansas City is a hot spot of tech innovation and a land of startups. The community is engaged and ambitious and is also actively educating the future generation of tech leaders, which is important for building the future workforce that will remain innovating locally. Kansas City is on a path to becoming a national industry leader. But what does Kansas City have that other cities don't? Passion, heart, and soul that works its way into everything we do. And it doesn't hurt that we are in the middle of the country and an ideal location for the infrastructure needed to grow.
HOW WILL YOUR NEW ROLE HELP PAVE THE WAY FOR YOU VISION OF KC'S TECH INDUSTRY?
KCNSC is dedicated to supporting and growing our future workforce. We are proud of the work we have supported in and out of the classrooms. Tech is a part of that. As we develop solutions for our country's complex national security challenges, we will need the brightest minds at work, and we believe we can find those minds in our backyard. My job is to support the work we are doing in the community and to ensure our resources are lifting the next generation of KCNSC and Kansas City talent.
Have you landed a new tech role or has your organization landed a sharp new hire? We'd love to help spread the word! KCTC members are invited to reach out for an opportunity to be highlighted in a future edition.