A Letter From KCTC President & CEO Ryan Weber
What is on the minds of tech leaders right now?
In mid-April, the KC Tech Council embarked on a study to better understand the current perception and future predictions of technology business leaders as they navigate their employees and organizations through the Covid-19 pandemic. We're proud to announce these findings in the first edition of the Covid-19 Impact Index.
A carefully selected group of business leaders were invited to participate in the Index. This was not a mass survey designed to collect as many responses as possible, but a group of leaders who best represent a cross-section of Kansas City's technology industry. We'll revisit these questions and emerging issues with this important group over the coming weeks and months to measure changes in perception and planning over time, so our community can better understand what is on the minds of those leading KC's tech industry.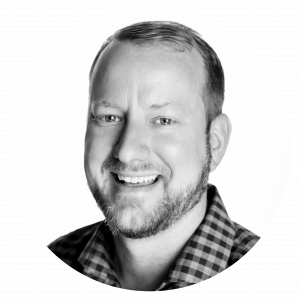 The Impact Index participants include more than 30 KC area business leaders, all of whom represent technology companies, or companies that employ a significant-tech workforce. Collectively, respondents are responsible for nearly 9,000 regional workers. Though participants' names and companies will remain anonymous, I want to thank each of them for taking the time to participate. As the weeks and months go on, the KC Tech Council will periodically collect similar information from these participants so we can better analyze recovery, and share relevant findings with you - our Members, Partners, and Premier Sponsors. Your financial support allows us to provide reports like the Impact Index, the Tech Checkpoint (monthly workforce report) and the annual KC Tech Specs Report so we can better inform our community and lawmakers.
The purpose of the index is to discover whether leaders felt their companies were prepared for the sudden shift in remote work, how their workforce was (and now is) working remotely, whether this changes future remote work plans, and other organization-oriented questions. Additionally, we asked leaders about their prediction of when in-office work, travel, and large business events might resume. We inquired about the economic and hiring impact on their organizations, and a sense of the general economic recovery timeline.
As we emerge from this crisis, I firmly believe Kansas City's tech industry will play a vital leadership role in recovery. In fact, we already have by connecting, educating, and propping up our society during this crisis.
Three months later, in July 2020, we again reached out to measure the same group's responses as we embark on a new fiscal quarter. Those findings are now published in the Impact Index, v2.
Key findings in COVID-19 Impact Index v2:
BUSINESS DEMAND REMAINING STABLE: Though v2 findings don't show a significant rebound of demand for businesses, a slight increase in responses indicated the economic environment had produced an increased demand, or no major change in demand in their core business, products or services.
HIRING TRENDING BACK UP: More index respondents in v2 have indicated that hiring has resumed or increased, with a 9% increase reported since v1. Nearly 7% fewer respondents indicated that hiring has been frozen, and slightly fewer have indicated that organizations were exploring or implementing layoffs, furloughs or pay reductions.
MANAGED EXPECTATIONS AROUND IN-PERSON WORK: In April, there was a rosier outlook for the resumed timeframe around in-person business events, office reoccupation and business travel. Now, expectations are much more conservative. For example, more than half of the respondents expected in-person business events to resume within three months (which would have been by mid-July). Now, more than 90% of respondents anticipate waiting four or more months from mid-July to resume these events. Timeframes for in-person office reentry and business travel look similar, with more respondents anticipating a longer runway back to pre-pandemic behavior.
CULTURE IS A CHIEF CONCERN: Business leaders certainly have a long list of concerns related to COVID-19. Our study found that one of the most common ones may be less obvious. While "Uncertainty of the Future" came in as the most cited concern, "Maintaining Culture" was a close second. In a remote environment that pulls employees' home and work lives into the same plane, it can be a challenge to create and maintain a culture that unites, encourages and supports as effectively from a distance as it can when organizations share the same space.
Key findings: 
Nearly two-thirds of all respondents are currently managing a 100% remote workforce. Prior to this crisis, nearly half of the respondents managed a 25% remote workforce. Post-crisis, 76% believe they will allow more availability for employees to work from home.
Prior to social distancing, more than two-thirds of respondents strongly agreed their organization had the following to maintain business continuity: sufficient infrastructure and the right enterprise technology platforms, the right cybersecurity strategy and technology in place, and employees who have adapted well to working remotely.
Since the beginning of social distancing, or stay-at-home orders, respondents were asked to answer similar questions to their pre-crisis status. There was no significant change in responses, and over two-thirds strongly agreed their organization still had sufficient infrastructure, technology platforms, had the right cybersecurity strategy, and employees had adapted well to remote work.
It's clear the extensive impact the Covid-19 crisis has had on KC-area businesses, and Index responses reflect this reality. However, a fair amount of these tech-enabled companies have maintained pre-crisis business volume. Though 53% of Index respondents reported decreased demand for their respective core business, products, and services, 32% reported no major change.
When asked to report future perceptions of returning to business travel and large events, and respondents were asked to answer based on a timeline to return once restrictions were lifted. In regards to business travel, 26% believe they will immediately return to business-related travel, while the same amount (26%) believed it would be three months before they return to this kind of travel. Large events or gatherings of more than ten people were among the first limits placed on our society. Apprehension to attend large events (fifty or more attendees) is clear among respondents, 47% believe it will be four or more months before these events will resume, and 35% believe it will be three months.
We also asked Index participants to evaluate the future of work-from-home, in what way our economy might recover, and if this crisis will increase demand for technology products and services. Even though most respondents had some remote workers prior to COVID-19, 74% believe there will be more availability after this crisis. When asked how the economy will rebound, whether as a "V" or a "U" shape, a graphical measurement of the economy, 71% disagree a "V" shape or quick recovery is likely, and 79% agree that a "U" shaped or more gradual recovery is in the future. More than half (62%) believe that the demand for tech products and serves will increase.