Be a part of Kansas City's tech industry
Kansas City is the midwest's home for technology and innovation. More than 100,000 tech jobs exist in the region, and that number will continue to grow, just like the industry itself. The KC Tech Council has leveraged its membership to curate resources for candidates and employers interested in growing their skills and efforts to stay relevant in a time where technology is evolving at a rapid pace.
Want to be kept in the loop as new programs are available? Sign up here.
Have a resource that should be added to one or both of these pages? Let us know.
Your career in technology starts here. Contact us today and one of our team members will be in touch to help answer questions and navigate you through this process.
Engage with your future workforce today. Below is more information on various programs. Developing a pipeline of qualified workers is one of the most important strategies for growing a tech-focused business. Questions? Contact us here.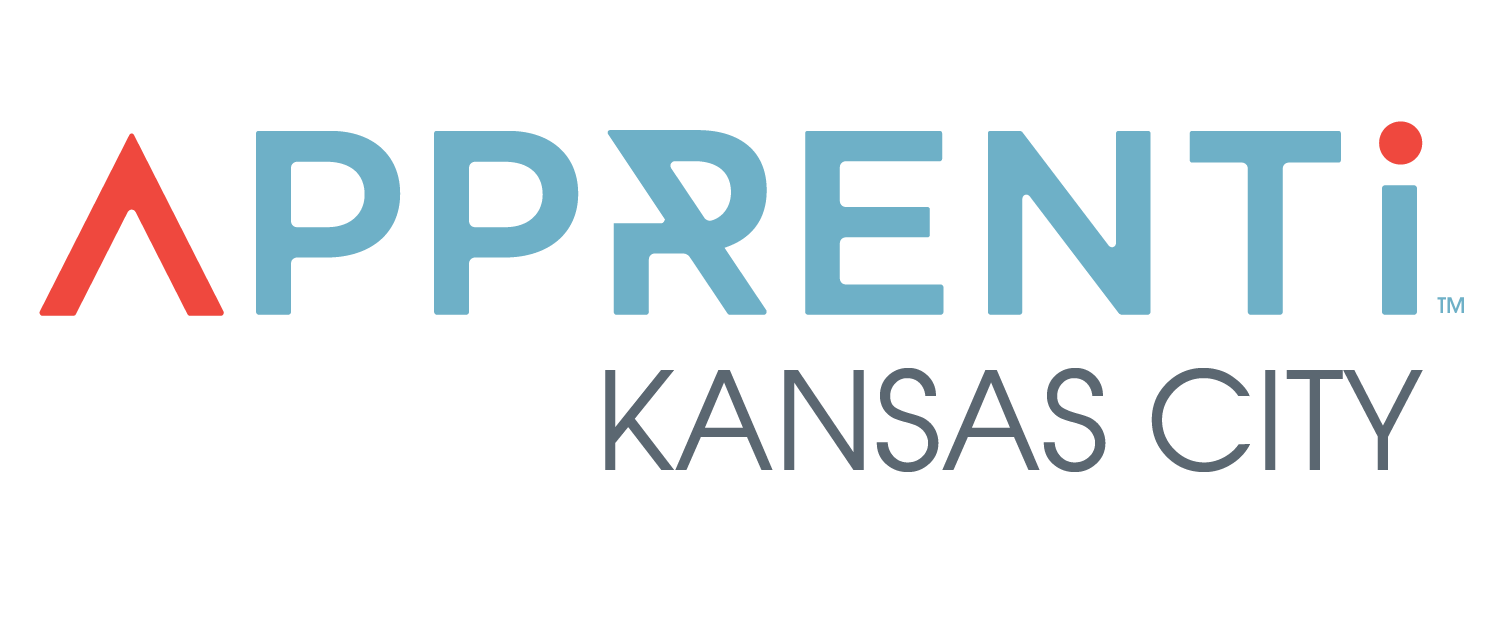 The KC Tech Council is proud to announce a multi-year investment and partnership with Apprenti, a national, industry-leading, tech apprenticeship program. Apprenti is bridging the tech talent and diversity gaps, igniting a new paradigm to develop untapped talent and strengthen the tech ecosystem.
Are you an employer interested in expanding and diversifying the tech talent pool? Contact us today.
Meet Erin Christensen, KCTC's Program Manager
Get acquainted with the newest member of the team and our upcoming workforce initiative through this introduction video and Q&A.
To kick us off, can you give a brief overview of Apprenti and what it is meant to accomplish?
Apprenti is a national program that works to bridge the talent and diversity gaps within the tech industry. Kansas City is primed for Apprenti to have a successful launch. We have a robust, and growing tech industry, a diverse talent pool, and community organizations that are committed to growing Kansas City.
You joined the team specifically to implement the Apprenti program. That's no small undertaking, what appealed to you about this position?
Oh, man! Where do I begin? The KC Tech Council as a whole is such an amazing organization and Kansas City is truly lucky to have this group advocating for the tech industry in Kansas City and regionally. I wanted to be part of an organization that is innovative, smart, and passionate about the work they do and KCTC checked those boxes and more! The position was particularly appealing because I have developed a passion for helping advance the Kansas City business community and connecting talent to organizations. Additionally, I love that I have the ability to truly leave my mark on something and build a program from the ground up!
It's still early in the process, but at this point, what do you think a successful Apprenti implementation will look like a year from now?
A year from now, we will have placed our first cohort of apprentices and worked through the process of identifying a new class.
Apprenti requires active partnerships from employers, educators and community organizations. How do you think the program benefits each of those parties?
Each party will be positively impacted by Apprenti. Employers will be able to narrow their tech talent gap, which has been long overdue. Educators will be able to build a larger pipeline of students which will have a long-term impact. Community partners will have the opportunity to be connected with an audience that traditionally has been a struggle in the past.
In the past, apprenticeships have typically been associated with different industries. What do you think the value of implementing this apprenticeship model in the tech industry is?
Often, when you hear the term "apprentice", you immediately think of the skilled trade industry. They have been using an apprenticeship model for centuries, and it works! I think it is time for other industries to look at that model and ask if it can be implemented to identify and train talent more broadly. Luckily, more companies are seeing the value of an apprenticeship program for their technical roles. Since there are certain "hard" or "technical" skills required for these roles, candidates are able to complete their classroom education before moving into on-the-job training. The benefit to the company is that they can truly train the apprentices how they want!
In your eyes, what makes a great candidate for this program?
Honestly, there isn't a particular background required for someone to be successful in the program. We have seen veterans, former teachers, social workers, nurses, etc. complete the program flawlessly. They need to be eager to learn and listen. Additionally, there is an initial assessment (which requires strong critical thinking and math skills) that needs to be completed, and a minimum of 80% achieved before a candidate can be considered for the program.
What advice do you have for potential candidates considering Apprenti as an option to grow their career?
Be curious and interested. Don't think because you don't already have a technical background, you won't be successful. Be willing to learn and confident in your ability to make the leap into something new!