A Letter From the KC Tech Council CEO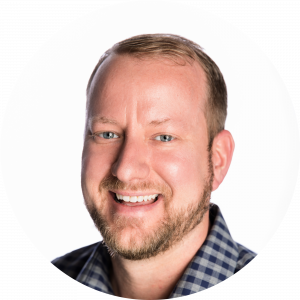 As the regional advocate for Kansas City's tech industry, the KC Tech Council is proud to release the fourth edition of our KC Tech Specs report. This year's report analyzes our tech industry during one of the most volatile, unpredictable, and important years in recent history.
In my previous letter, I highlighted the importance of closing the tech skills gap by supporting computer science education reforms. In 2019, our team helped form and lead a statewide advocacy coalition to support computer science education reforms in Kansas.
After numerous meetings with Kansas state officials, five recommendations were presented to the Board of Education in February of 2020. I am proud to announce all five recommendations were reviewed and approved by the Board - including $1 million of additional funding for computer science education.
Not too long after the positive news from Kansas was celebrated, a global pandemic was unfolding and the world would soon be in quarantine. Layoffs, furloughs, and closures were the headlines of daily business news, but something remarkable and surprising was also happening. KC-area tech employers were still hiring and throughout 2020, online regional tech jobs exceeded an average of 3,000 postings per month. In the middle of a global pandemic, demand for high-skilled tech workers was a shining star during a dark time. Though demand was high, supply was still low.
The KC Tech Council closely follows trends among peers to benchmark and measure results. Apprenticeship programs were emerging among peer tech councils as effective workforce training programs. Apprenticeships have been effectively training future workers since the beginning of time. However, modern tech employers have historically been absent from registered apprenticeship programs.
Our team reviewed and evaluated several emerging apprenticeship programs. In order to be considered, the program was required to demonstrate an equitable platform inclusive of race, gender, and prevent bias for non-traditional candidates.
In August, our Board of Directors approved a multi-year partnership with Apprenti, the national leading provider of tech-industry apprenticeships created by the Washington Technology Industry Association (WTIA).
By October, we identified and hired a program leader and officially launched Apprenti Kansas City, all before the end of 2020. To date, more than 300 candidates have applied and completed the required qualifications exam. Nearly 70% of those candidates are racial minorities, women or veterans. As this program grows, the positive impact on our community will be felt for many years.
In closing, I want to thank all of the KC Tech Council member companies, annual sponsors, and community partners who continue to support our work. I believe language creates your future, and we aspire for Kansas City to become the most equitable tech industry in the midwest. As you'll read in this KC Tech Specs report, a more diverse tech workforce has a measurable, positive impact on business. The future is depending on us, and together we can accomplish more than we aspire.
RYAN WEBER
CEO, KC TECH COUNCIL