We love to look at the tech industry in the form of headlines anointing the newest, hottest home for tech. Here are a few real ones from 2021 and 2022:
"From Dell to Oracle, How Nashville became a Tech Hub"
"Austin emerges as a city of unicorns and tech giants"
"How Miami Caught a Wave and became the Hot New Tech Hub"
"Austin vs. Pittsburgh: The Steel City climbing tech ladder right behind Live Music Capital"
To be sure, there is truth in all these headlines' accompanying stories. Tech growth is happening in cities across the United States. However, while reporting like this answers where tech growth is happening (spoiler: it's growing nearly everywhere), it may be more instructive to dig into how.
In KC Tech Specs v5, we'll get into the how. How quickly is the tech talent pool growing in Kansas City? In Kansas? In Missouri? How many tech companies are in our region? How do we compare to similarly-sized markets? How large is the talent pipeline coming out of regional universities' computer science (CS) programs? How successful have endeavors been to broaden CS education in the all-important K-12 space?
As you read and find out how, we invite you to ask another question: "What's next?"
In the Greater Kansas City region, there have been significant indications of what's next for tech, among them:
Panasonic's selection of DeSoto for its next EV battery plant represents the largest economic development project of any kind in the history of Kansas. It also represents a significant growth opportunity at the intersection of tech and manufacturing.
Meta's selection of Kansas City, Mo. as its next hyper-scale data center represents the largest single data center investment in our region's history to date. It also represents a significant growth opportunity at the intersection of tech and infrastructure.
In its report, Superstars, rising stars and the rest: Pandemic trends and shifts in the geography of tech, The Brookings Institution anoints Kansas City as one of nine "rising star" tech hubs across the country. But beyond answering where the next tech hubs may be built, the report offers specific insight on how these rising star tech hubs can create their own destiny:
Building authentic, differentiated tech clusters
Developing a skilled, abundant, and diverse digital workforce
Providing excellent broadband connectivity
Cultivating a vibrant tech community with plentiful networking opportunities and acceleration programs
Crafting an excellent quality of place, complete with top-notch schools; parks and greenspace; bike lanes; and coworking spaces
—Superstars, rising stars and the rest: Pandemic trends and shifts in the geography of tech; Brookings Institution 2022
Through our work with 180+ of the region's top tech employers, KC Tech Council strives to carry out several of these strategies. From meaningfully building relationships within tech clusters like Cybersecurity, Data Centers/Mission Critical and Data Analytics through our "Exec Roundtable" programs, to building a skilled, diverse workforce through Apprenti, our growing tech apprenticeship program, to cultivating community by hosting events like our CEO Retreat, and sharing the stories of the people who make it grow.
But we know this work is never finished, nor is it ours to do alone. We need a coalition of broad support and collaboration from our community, companies and civic partners to fulfill Kansas City's ability to become a true tech hub of the future. So as our team addresses the how and progresses toward what's next, you're invited to join us for the journey.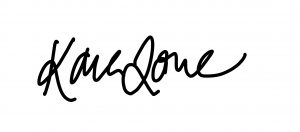 KARA LOWE
PRESIDENT & CEO, KC TECH COUNCIL