Migration of College Graduates - A Shift Is Underway
In the past, college graduates often moved to major coastal cities like New York, San Francisco, and Boston in search of high-paying jobs and a vibrant cultural scene. However, there is a noticeable shift happening. For much of this century, large metropolitan areas with populations of one million or more have consistently gained educated workers at the expense of smaller cities. While they saw net gains from college graduates, they lost many workers without degrees. Now, we're seeing a reversal of this pattern as the most costly metropolitan areas are losing both types of workers.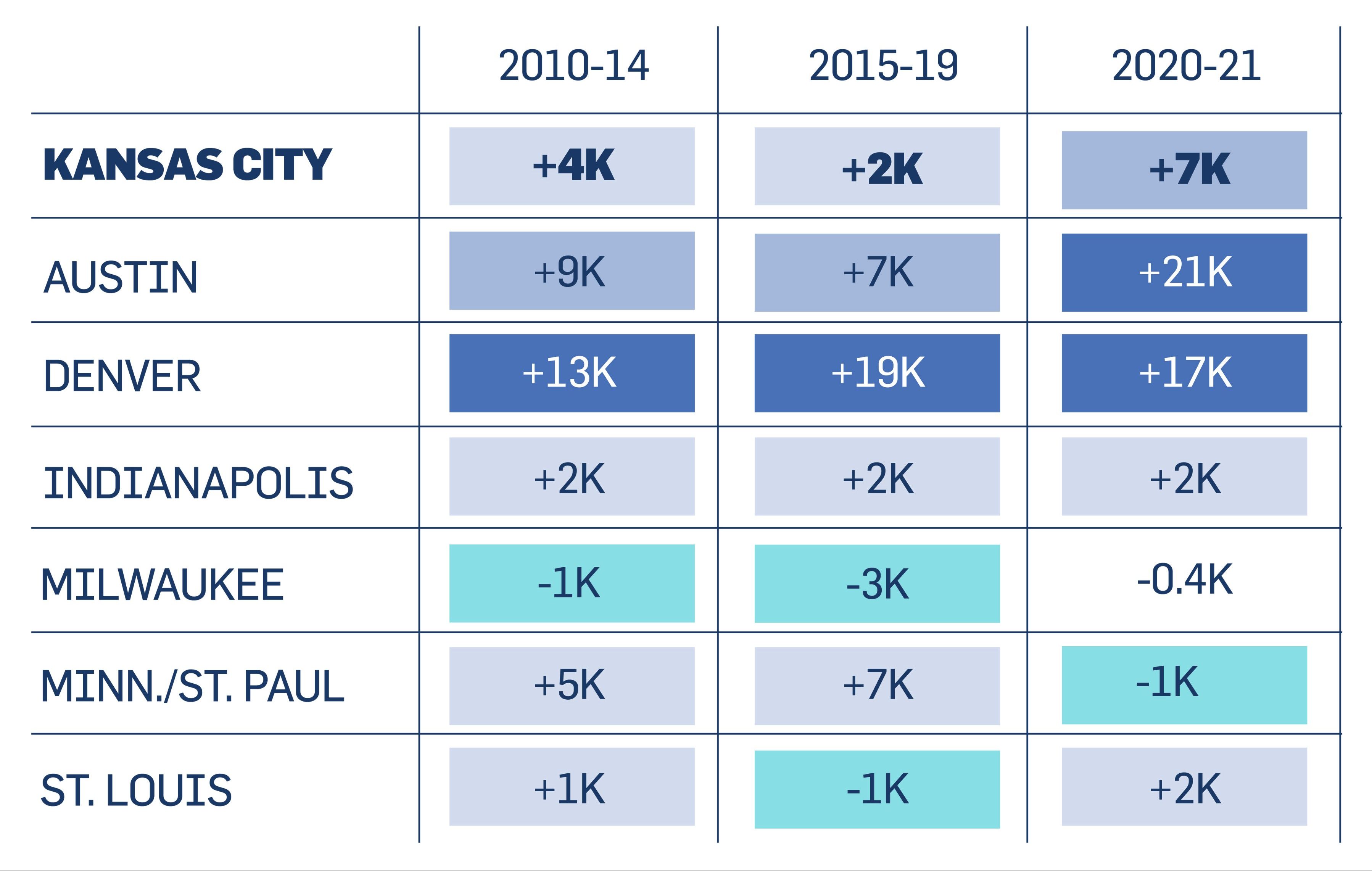 College-educated workers who've turned away from major coastal cities are increasingly migrating toward metros that are still prosperous but not quite so expensive, such as Kansas City. Since 2020, the workers moving in and out of the Kansas City area have been roughly evenly divided between those with and without a college degree. Our region is now gaining workers with a college degree and breaking even with those without a degree.
Source: Upshot Analysis of One-Year American Community Microdata from ipsum.org
*This information represents a portion of KC Tech Specs v6. To view the full report, use the button below.